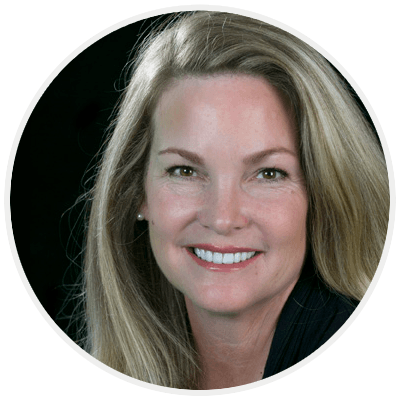 Get Your Questions Answered
Our mobility consultants are ready to help you through your accessible vehicle purchase process with professional advice and expertise. Contact us today and start living free.
View Our Inventory
Contact AMS Vans Sales Department
Accessible Vehicles—Which One Suits Your Style?
If you're just beginning your search for a handicap accessible vehicle, this is a good place to start. You may not realize that almost any type of vehicle can be modified for wheelchair users—both drivers and passengers. Let's check them out so you can focus your search on the accessible vehicle that provides you with everything you want in wheelchair transportation.
Car
A car can't be modified to allow the wheelchair user to enter the vehicle while in the chair, but there is mobility equipment that can assist with entering and exiting the car, as well as driving. Hand controls for driving can be installed in any vehicle, but it's getting in and out of the vehicle and storing the wheelchair that presents the challenge for wheelchair users and cars. Powered wheelchair lifts enable people with disabilities to store their wheelchair in the trunk or back seat with little effort. Special powered seating can replace original-equipment-manufacturer seats to help get those with a mobility problem into and out of the car easily.
Optimally, an assistive power seat rotates out over the doorsill and lowers toward the ground to allow the wheelchair user to transfer from the wheelchair to the seat. Then the seat raises and turns into the vehicle, positioning the person perfectly for riding.
Minivan
When it comes to vehicle modification for wheelchair access, it's hard to beat the minivan for a number of reasons. The minivan's compact size makes it easier to park than a full-size van. There's plenty of room inside a handicap accessible minivan to accommodate as many as two wheelchair users comfortably—easily done with a removable front seat. The touch of a button opens automatic sliding back doors on most models. Minivans can be modified for rear entry or side entry, where a non-slip ramp deploys for wheelchair entry and exit. Minivans are categorized as family cars, which require the highest in safety standards, so you're protected by a plethora of regulations, and they're fuel efficient, especially when compared to a full-size van.
Full-Size Van
As you've probably already guessed, full-size vans are advantageous primarily because of their size—enough room for two wheelchair users and several able-bodied passengers. Caretakers can actually stand up in a full-size van when securing the wheelchair in place. There's plenty of room for luggage and cargo. Of course, they have a more powerful engine than the wheelchair accessible minivan, and they use more gas. Full-size vans typically come with a motorized lift rather than a ramp to lift and lower the wheelchair user into and out of the accessible vehicle.
Pick-Up Truck
Vans are not for everyone. For the more adventurous wheelchair user, or the person with mobility difficulty who needs to transport larger payloads for business, a pick-up truck can be adapted with special power seating and a wheelchair/mobility scooter lift to accommodate the person in a wheelchair. The seating can be installed in the driver or passenger position, and the lift can be attached somewhere along the bed of the truck to make storage simple.
SUV
Poor gas efficiency and restricted interior space make SUVs the least practical candidate for wheelchair/scooter conversion, but it can be done. Typically, a power platform lift transports the person in a wheelchair into the back of the SUV and behind the front seats, after which the platform lift retracts and stores under the vehicle, and the wheelchair user locks the chair into place to prepare for travel. SUV conversions are almost always custom-built to order.
Now that you have all the choices, go find that accessible vehicle of your dreams!
Wheelchair Accessible Vehicles
2010
USED Chrysler Town & Country Touring
USED AMS Legend Conversion
$22,499 $23,999
---
Stock #:

463351A

Mileage:

121,601 Miles

Ramp/Lift:

Side Entry Bi-Fold Pwr

Features:

Driver Pwr. Seat Base
2015
USED Toyota Sienna LE
NEW AMS Vans Genesis Conversion
$42,495 $43,995
---
Stock #:

536519

Mileage:

50,921 Miles

Ramp/Lift:

Side Entry In-Floor Pwr

Features:

Backup Camera, Bluetooth, 3YR/36K Conv Wrty, Driver Pwr. Seat Base, ADA Compliant
2013
USED Dodge Grand Caravan SXT
USED AMS Legend Conversion
$29,999 $30,999
---
Stock #:

718951A

Mileage:

57,223 Miles

Ramp/Lift:

Side Entry Bi-Fold Pwr

Features:

Driver Pwr. Seat Base
---