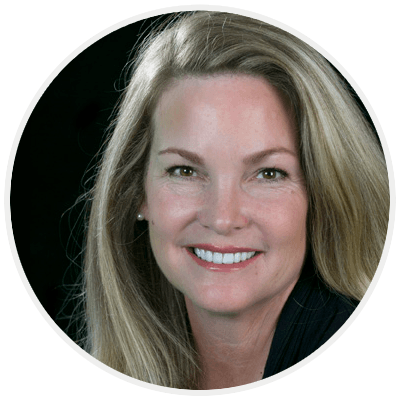 Get Your Questions Answered
Our mobility consultants are ready to help you through your accessible vehicle purchase process with professional advice and expertise. Contact us today and start living free.
View Our Inventory
Contact AMS Vans Sales Department
Alaska: Wheelchair Accessibility in the Wild
Our smallest state, Rhode Island, can fit into Alaska 425 times. America's Last Frontier is bigger than Texas, with its major cities and wheelchair accessible attractions great distances from one another. Many folks who use wheelchairs take accessible cruises to vacation in Alaska or use vans converted for wheelchair access to explore the legendary Land of the Midnight Sun. Let's talk seasons!
To enjoy some of these attractions, you'll want to visit Alaska during warmer months (anytime between April and October,) though some, like viewing the Northern Lights, are best experienced during the colder months, which extend from late October to late March—and many say winter is the whole point of Alaska. If any of these wheelchair accessible attractions interest you, check the web sites for schedules.
Anchorage Museum, Anchorage
Discover the story of Alaska—its vision, spirit, and culture—at the Anchorage Museum through art, history, and science. The museum houses artwork by Alaskans and artists worldwide in permanent exhibits and more than 20 touring exhibitions each year. Alaskan history comes alive here, too, with galleries of unique artifacts, gold rush memorabilia, and miniature dioramas depicting the early lifestyles of Alaska's Native peoples. The Imaginarium Discovery Center features a planetarium and lots of hands-on activities that make learning child's play, though adults will find these exhibits fascinating, too. This wheelchair accessible museum has a gift shop and restaurant called Muse on the premises.
Prince William Sound, Whittier
You'll be surrounded by beauty wherever your Alaska vacation takes you, though Prince William Sound may be in a class by itself. Here are a few words from a review on TripAdvisor.com: Beautiful! Breathtaking! Beyond Description! I have heard about Prince William Sound, but never imagined that it would be such an embracing sight. The mountains and glaciers around the Sound produce natural waterfalls and streams that feed the Sound. There are a number of ways to take in Prince William Sound, including wheelchair accessible boat tours and railroad tours. Spend a few hours spotting black bears, moose, mountain goats, sea lions, sea otters, a variety of whales including humpbacks, bald eagles, hawks, and other wildlife. If you have a handicap accessible van, you can drive along the Sound's coastline. It's only 3,800 miles, and the views will be awesome!
Northern Lights, Fairbanks
It's also known as the aurora borealis, and the prime viewing season for one of the most visually spectacular sights in the United States is in the dead of winter, when it's dark and frigid in Alaska. If you're an adventurous wheelchair user, bundle up and get out there in in the middle of the night in January or February. For the less-adventurous, there are opportunities in early September to view the northern lights in Alaska.
Here's what will happen. Auroras start as faintly glowing bands of greenish white light that tend to run in an east-west direction. They start in the northern part of the sky and often appear static and stationary. But as they build in intensity, they become more dynamic in color and position, moving south.With increased intensity, auroras begin to resemble curtains hung vertically in the sky that are rippling in a light wind. As they reach maximum intensity, these curtains deform into arcs and spirals that can arc dramatically between the visible horizons.
Fountainhead Antique Auto Museum, Fairbanks
Every motorcar in this collection was handpicked for either its historical significance, technological innovation or rarity. Both rare and historically significant is the car that was the territory's very first automobile, built in 1905 by a man who had never seen a motor car before. As a bonus, vintage clothing is also on display next to these pre-WWII automobiles to create an ever greater sense of the time in which these cars rode the byways of Alaska. You'll also see a Sheldon, a Heine-Velox Victoria auto, and a Hay Motor Vehicle—and all three are the only ones of their kind built, which is why you never heard of them! Believe it or not, most of the autos in the collection are driven every summer, qualifying the Fountainhead as an actual "living museum." In 2012, popular travel site TripAdvisor.com awarded the museum its prestigious TripAdvisor Certificate of Excellence. You 'auto' not miss this wheelchair accessible museum!
Chena Hot Springs Resort & Ice Museum, Fairbanks
Imagine relaxing in therapeutic hot springs watching the Northern Lights dance across the sky. The 100+ year-old Chena Hot Springs Resort is open every day of the year. It's "the most developed hot springs destination in Alaska." The resort is wheelchair accessible, and the natural, outdoor hot springs Rock Lake is accessible with assistance. On the premises is the world's largest year-round ice environment, the wheelchair accessible Aurora Ice Museum. With more than 1,000 tons of snow and ice harvested at the resort, the museum interior remains a chilly 25° F. The gallery features ice sculptures designed and crafted by world champion ice carvers, and you'll marvel at the two-story observation tower with its circular staircase, an igloo, a polar bear bedroom, a life-size jouster on horseback, ice-crystal chandeliers and a few other fabulous, frozen formations! Nice ice, baby!
Mendenhall Glacier, Juneau
Located in Mendenhall Valley, about 12 miles from downtown Juneau, Mendenhall Glacier happens to be the most easily accessible Alaska glacier. It extends about 13 miles from the Juneau Icefield to Mendenhall Lake and into the Mendenhall River. Glaciers, made up of fallen snow that has compressed over many years into large, extremely dense masses of ice, are continually moving under their own gravity. If you stop at the informative, accessible Mendenhall Glacier Visitor Center, you'll see the polished rocks and fine "flour" sediment, which are proof of the glacier's constant grinding, flowing, and retreating motion. You can also watch salmon spawning on the live 'salmon cam' and see if you can follow glacial movement on the 'glacier cam." The massive Mendenhall Glacier has an accessible boardwalk, where you can get a great view of the glacier!
Era Flight Seeing Tours, Juneau
When Forbes Traveler magazine votes an attraction "one of the ten most amazing helicopter tours in the world," you can count on the flight of a lifetime. See Alaska's breathtaking beauty from a bird's-eye view with a helicopter tour provided by a company that provides wheelchair accessible transportation from the cruise ships to the heliport. There's a wheelchair lift to assist mobility impaired passengers onto the helicopter. Check their web site for the excursions. On the glacier tour, you do land on a glacier, though you'll have to enjoy the views from inside the helicopter. It's important to note that their heliports have restroom facilities, but their aircraft do not. What an awesome way to see Mount McKinley, the highest mountain peak in North America, and you'll find it in Juneau's backyard when you lift off in a helicopter!
Whale-Watching, Juneau
No Alaska vacation is complete without a whale-watching excursion! There are a number of companies around Juneau that offer them, and one in particular, Orca Enterprises, not only guarantees whale sightings from May 1 through October 15, they have wheelchair accessible boats. They ask that you contact them directly for bookings. You'll leave picturesque Auke Bay, cruising along the shoreline where you'll get a glimpse of Alaskan brown bears, eagles, sea lions, porpoise, sea otter, and other wildlife. then it's off to the feeding grounds for endangered humpback whales. Incredible photo opportunities are everywhere in Alaska!
White Pass Summit Train Excursion, Skagway
As you climb to the summit of White Pass on this amazing railroad journey, you'll chug through tunnels and travel over towering trestles, see glaciers and cascading waterfalls, and you'll marvel at the beauty of the Alaskan mountains. This independent rail line began construction in 1898 to help get supplies to miners during the Klondike Gold Rush. May 2 through September, the 3.5-hour round trip on the White Pass & Yukon Route takes you to an elevation of 2.865 feet, and the scenery is beyond breathtaking. This trip is usually available through cruise ship Shore Excursion Department. All Summit excursion trains are wheelchair accessible, but space is limited in lift-equipped cars, so plan ahead!
Alaska Raptor Center, Sitka
Here's what Candy Harrington, known as the 'guru of accessible travel', says about the Alaska Raptor Center: "The Alaska Raptor Center features excellent access. Their mission is to treat, rehabilitate, and release injured raptors (hawks, eagles, falcons, and other birds of prey) back into the wild while providing a safe home for those raptors too injured . There is level access to the flight conditioning center, where raptors are acclimated before their release, and plenty of room to navigate a wheelchair throughout the center." She goes on to say its a 'fascinating place,' and she could have easily spent a whole day there. The Center offers a once-in-a-lifetime opportunity to be face-to-face with and learn about these mighty birds.
There's wheelchair accessible fun throughout our 49th state, and it's no wonder their state flower is the wild forget-me-not. Your vacation to the Alaskan wild won't be forgotten anytime soon!
Wheelchair Accessible Vehicles
2014
USED Toyota Sienna LE
NEW AMS Vans Genesis Conversion
$40,995 $41,995
---
Stock #:

496159

Mileage:

40,343 Miles

Ramp/Lift:

Side Entry In-Floor Pwr

Features:

3YR/36K Conv Wrty, ADA Compliant
2013
USED Honda Odyssey EX-L w/DVD
NEW AMS Legend H Conversion
$41,495 $41,995
---
Stock #:

008640

Mileage:

74,244 Miles

Ramp/Lift:

Side Entry Bi-Fold Pwr

Features:

3YR/36K Conv Wrty
2008
USED Dodge Grand Caravan SXT
USED AMS Legend Conversion
$23,999 $24,999
---
Stock #:

101882A

Mileage:

106,627 Miles

Ramp/Lift:

Side Entry Bi-Fold Pwr

Features:

Backup Camera, Heated Seats, Driver Pwr. Seat Base
---