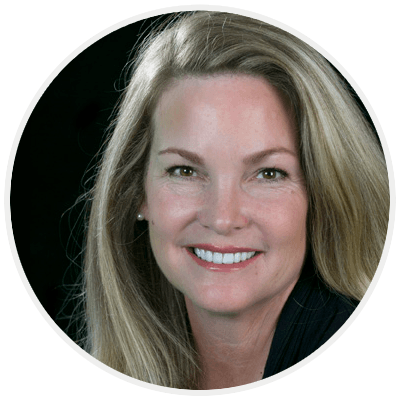 Get Your Questions Answered
Our mobility consultants are ready to help you through your accessible vehicle purchase process with professional advice and expertise. Contact us today and start living free.
View Our Inventory
Contact AMS Vans Sales Department
Arkansas: A wheelchair Accessible Getaway in The Natural State
Attention, Wal-Mart shoppers! The very first Wal-Mart (called Walmart Discount City) was opened in Rogers, AK by Arkansan Sam Walmart in 1962, and you can visit it on your Arkansas vacation. Besides being home to the headquarters of the world's biggest corporation, the state boasts two incredibly accomplished native sons—former president Bill Clinton and legendary singer Johnny Cash. Arkansas has all the laid-back charm of a southern state and plenty of wheelchair accessible attractions to make your trip worthwhile!
Heifer Village, Little Rock
An amazing and incredibly worthwhile educational experience awaits you at Heifer Village. The mission of Heifer International, a non-profit organization,l is "to work with communities to end hunger and poverty and care for the earth," and the organization does this by empowering families and communities worldwide, bringing sustainable agriculture and commerce to historically poverty-stricken areas. On your visit, you'll be surrounded by galleries, hands-on exhibits, videos, and activities—all focused on global issues and how we all can help resolve them.
You'll be surrounded by a building designed for sustainability and environmental sensitivity, learn about Heifer via an intriguing scavenger hunt, discover how we're connected to our food sources by seeing the steps involved in bringing food to our tables, and understand why the mission of this organization is essential. In the Village gift shop, any purchase you make "is an investment in someone's life." It's quite possible you'll leave the Village a changed human being.
Dam Riverboat Company, Little Rock
A funny name for a company that provides wheelchair accessible fun! Take a wheelchair accessible trip down the Arkansas River on a riverboat named after a legendary American author who knew a thing or two about riverboats—Mark Twain. The lower deck is wheelchair accessible, with large, unobstructed panoramic windows, a bar and concessions for daily cruises, and tables for casual or formal dining on a dinner cruise. Advanced reservations are advised.
Among city skylines on both banks of the river, the seven-to-eight-mile cruise takes you by the "little rock" for which the city was named by a French explorer, who dubbed it La Petite Roche (the "little rock"). A word about the company name; across the Arkansas River in Little Rock, there's a huge dam with a rather large, inviting pedestrian bridge, and it's affectionately named the Big Dam Bridge. The bridge is one of Little Rock's most popular attractions for both city residents and visitors, so you and your traveling companions might want to take in the Dam bridge as long as you're there.
William J. Clinton Presidential Library & Museum, Little Rock
Back to the '90's! If your visit to Little Rock is your first opportunity to tour a presidential library, it's definitely worth the time! Located in the heart of Little Rock's River Market District, the library tracks American history at the turn of the 21st century. Along with historic, archived collections. active research facilities, exhibits filled with documents, photographs, interactive stations, and videos, you're treated to replicas of the Oval Office and the Cabinet Room as they were during Bill Clinton's presidency.
As a matter of fact, the Clinton library, contains the largest collection of presidential papers and artifacts in history. Even more compelling is the look at life in the White House as experienced by the Clintons. There's even fine dining on the premises! The restaurant, Forty-Two, is named for Clinton's place in the line of American presidents. The library and museum are fully accessible, with wheelchairs available at the lobby desk.
The Joint Theater and Coffeehouse, North Little Rock
Custom-roasted coffees, a variety of craft beers on tap, wine, champagne, cocktails, food, snacks, desserts—and a 105-seat cabaret theater for watching sporting events on a giant screen, rock bands, a performance of The Joint Venture—and it's all wheelchair accessible! If you go on a Thursday night, well, that's Big Dam Beer Night, when you can groove to the music of live rock bands and imbibe beer economically!
On Wednesday, Friday and Saturday nights, the cabaret is reserved for their in-house comedy troupe, The Joint Venture (reservations recommended). Catch Improv Night on Wednesdays, or visit Friday or Saturday night to see their comedy act, which one reviewer on TripAdvisor.com says is "the most hilarious comedy act I have ever seen in my life! If you don't go, you will be missing the best thing in Arkansas (if not in the U.S.!) I can't compare it to anything, it is just one of those things you have to see!" Sounds like a the perfect way to spend a weekend night just north of Little Rock.
Blanchard Springs Caverns, Mountain View
Just an hour or so north of Little Rock, Blanchard Springs Caverns have been described as "one of the most spectacular and carefully developed caves found anywhere." Glistening stalactites, stalagmites and flowstones in the "living cave" are changing constantly due to the minerals deposited by dripping water. There are three levels in this cave system with two trails into the caves, and one of them—Dripstone Trail—is wheelchair accessible, though they warn that some inclines are steep; a power chair or a strong companion would be helpful.
This trail takes you almost a half-mile one way. The tours are guided by Forest Service interpreters, who explain what determines cave formations and how shade-loving plants thrive in that environment. Dripstone Trail is open every day from April through October, and it's closed Mondays, Tuesdays, and holidays from November through March.
The World's First Wal-Mart, Bentonville
See the store where the late Sam Walton, founder of the world's most successful retail chain, stocked the shelves for a small community, probably not knowing at the time what a gold mine his little entrepreneurial venture would become. Walton's 5-10 in Bentonville is no longer a business, serving instead as Wal-Mart's Visitor's Center, where you'll get the details on the Wal-Mart story—a testament to hard work and dedication.
The front of the center looks like the five-and-dime store of yesteryear, and in the back rooms is a museum of historical memorabilia like old employee manuals and the 100,000,000th square foot of Wal-Mart space (we're just as curious about this one as you are!) Also featured in the museum is Sam Walton's office, exactly as he left it; after his death, it was moved from their nearby general headquarters to the Visitor's Center which, just like the Wal-Mart in your neighborhood, is wheelchair accessible.
Crystal Bridges Museum of American Art, Bentonville
As you approach the museum, you'll notice the structure that houses superb works of art is a work of art itself. Located on 120 acres of Ozark forest, Crystal Bridges Museum is surrounded by water and park-like landscaping, "uniting the beauty of art and nature." As with most art museums, exhibits are temporary, so you'll want to check their web site for upcoming exhibits during your visit.
Georgia O'Keeffe, Alfred Stieglitz, Pablo Picasso, Jackson Pollock, Norman Rockwell, and other premier artists have been featured in the galleries of Crystal Bridges, with the museum's permanent collection spanning five centuries of American masterworks. Your admission to wheelchair accessible Crystal Bridges is free, thanks to a grant from Wal-Mart. They're neighbors, you know!
Hot Springs National Park, Hot Springs
Franklin Delano Roosevelt, Babe Ruth, and Al Capone are just a few of the notables who visited Hot Springs to enjoy the soothing, thermal waters of the famous Arkansas springs, which have their own national park. The city and the national park together are known as "The American Spa," where you're welcome to bask in the healthful water in a traditional bath at the historic Buckstaff Bathhouse in Bathhouse Row or a contemporary spa experience at the Quapaw Baths and Spa, also in Bathhouse Row.
Running parallel to Bathhouse Row is the Grand Promenade, a one-third-mile-long, brick-paved National Recreation Trail lined with benches, game tables, native and ornamental landscaping, a view of the springs for which the park is named, and fabulous vistas of the city and the Ouachita Mountains. You might consider spending one Arkansas vacation day here to relax and take a bath unlike any other!
The Trolley Museum, Fort Smith
Experience transportation antiquity at a museum "dedicated to the preservation and appreciation of electric-powered streetcars, railroad equipment, transportation and other technology that existed during this period in history," which would be the late 19th and early 20th centuries. It's actually a working museum where trolley cars are rebuilt! And that's not all. You can brave the slightly bumpy ride of bygone days on a wheelchair accessible trolley to see a number of historic places along the route, while a knowledgeable conductor shares the history of the area with passengers.
Learn about the great tornado of 1898, the "Hanging Judge" of Fort Smith and his deputies (one of whom was the real "Rooster" Cogburn, made famous on the silver screen by John Wayne and Jeff Bridges), and enjoy the opportunity to take an authentic trolley ride on one of the few places in America where you can still do it!
TheatreSquared, Fayetteville
Not only is this nationally acclaimed regional theater wheelchair accessible, wheelchairs get front-row honors in this intimate, 175-seat venue. In 2011, TheatreSquared, Arkansas's only year-round professional theater, was named one of the nation's ten "most promising emerging theaters" by the American Theatre Wing, founder of the prestigious Tony Awards. Of course, you'll want to check their web site to see the plays scheduled for performance during your visit to Arkansas.
From Shakespeare and Tennessee Williams to Off-Broadway and the work of regional playwrights, the theater company has been well-praised for its productions and intimate atmosphere. As one reviewer put it, "The actors are so close to the audience that you feel very involved in the productions." Theater is a wonderful way to relax after a hard day of vacationing!
One more thing—Crater of Diamonds State Park near Murfreesboro, AR is the only the only diamond mine in the world where the public can pay a fee ($7 for adults) to dig and keep any gems they find. Since it opened in 1972, more than 19,000 diamonds have been unearthed in the soil, and they say there are plenty more to find. If bling is your thing, this may be your hot spot, but as you've seen, there are several other wheelchair accessible "jewels" in Arkansas to make your vacation shine!
Wheelchair Accessible Vehicles
2011
USED Toyota Sienna LE
NEW AMS Vans Exodus Conversion
$24,995 $25,995
---
Stock #:

116785

Mileage:

128,553 Miles

Ramp/Lift:

Rear Entry Short

Features:

3YR/36K Conv Wrty, Driver Pwr. Seat Base, ADA Compliant
2017
NEW Dodge Grand Caravan SXT
NEW AMS Legend Conversion
$43,495 $44,995
---
Stock #:

855461

Mileage:

28 Miles

Ramp/Lift:

Side Entry Bi-Fold Pwr

Features:

Backup Camera, Bluetooth, Leather, 3YR/36K Conv Wrty, Remote Start, Driver Pwr. Seat Base
2011
USED Toyota Sienna LE
NEW AMS Vans Exodus Conversion
$27,495 $28,190
---
Stock #:

125021T

Mileage:

87,801 Miles

Ramp/Lift:

Rear Entry Short

Features:

Backup Camera, 3YR/36K Conv Wrty, Driver Pwr. Seat Base, ADA Compliant
---