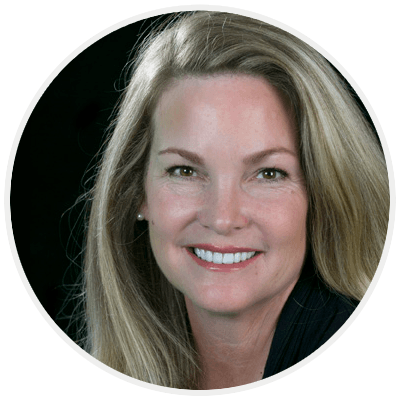 Get Your Questions Answered
Our mobility consultants are ready to help you through your accessible vehicle purchase process with professional advice and expertise. Contact us today and start living free.
View Our Inventory
Contact AMS Vans Sales Department
Colorado Tour by Wheelchair
There's a reason Colorado is known as "colorful Colorado," with never-ending views of red sandstone cliffs and yellow aspens,
to luscious plant life and snowy mountain tops! Come visit one of the most beautiful states in the U.S. and take advantage of the wheelchair accessible attractions!
U.S. Mint, Denver
Have you ever wondered where the fruits of your labor come from? Tour the U.S. Mint and see where and how our money is produced--or at least our coins! Each coin has been thoughtfully rendered with stories of our nation, carefully told with numismatic art. Discover how the manufacturing and distribution of treasured metal, collectible coins, and national medals take place!
The Mint is wheelchair accessible!
Pikes Peak, Colorado Springs
There's a reason Pikes Peak is the second-most-visited mountain in the world. You could drive your wheelchair van all the way up, but definitely consider taking Pikes Peak Cog Railway the entire 14,110 ft. to the summit! From the top you can see majestic views of four states, peaks of the Continental Divide, cities of Denver, Manitou Springs, Colorado Springs, historic Cripple Creek, and Victor.
The most-visited attraction within Pikes Peak is Garden of the Gods Visitor & Nature Center. It is a registered National Natural Landmark and covers 1,323 acres! Be awestruck by 300 ft. of sandstone rock formations! Visit the Garden of the Gods Trading Post, which happens to be the largest trading post in Colorado. The post has a large collection of Native American jewelry, Pueblo pottery, and so much more! Ghost Town Museum takes a look at an old western town that has been described as "an authentic ghost town" by Mobile Travel Guide and by Family Circle Magazine as one of the 55 special attractions of America! There's so much to do at Pikes Peak, you might have trouble fitting it all into one day.
The Cog Railway is wheelchair accessible, but they do ask you call ahead of time so they can make appropriate arrangements. Here's a list of the handicap accessible attractions: May Natural History Museum, Echo Canyon River Expeditions, Miramont Castle,
Flying W Ranch, Pikes Peak Cog Railway House, Garden of Gods Trading Post and Visitor & Nature Center, Ghost Town Museum, Historic Old Colorado City, Historic Manitou Springs, Iron Springs Melodrama Dinner Theater, Western Museum of Mining & Industry, and Seven Falls!
Botanic Gardens, Denver
Find yourself surrounded by striking plants from all over the world at the Botanic Gardens! Stop by the York Street Garden to see an array of plants that thrive in Western gardens, and European horticulture joined with dynamic designs. Check out the Mordecai Children's Garden, designed with the youngsters in mind. The delightful three-acre sanctuary provides a lovely area for kids to play, explore, discover, and learn about the mysteries of nature!
The Chatfield Garden has magnificent views, many nature trails, and is home to the Earl J. Sinnamon Visitor Center, the historic Hildebrand Ranch, a restored 1918 dairy barn and silo, an 1874 Deer Creek Schoolhouse, the Deer Creek Discovery children's play area, and various wildflower gardens! Don't forget binoculars, because the Chatfield gardens are known for exquisite bird watching! Last but not least, the Mount Goliath Garden is a mountain peak in the Mount Evans area. This garden highlights moss campion, fairy primrose, purple fringe, chiming bells, and the contrast between Rocky Mountain vistas and peaks.
Most of the gardens are wheelchair accessible, along with facilities, restrooms, and classrooms. Indoor and outdoor gardens and facilities, including restrooms and classrooms, are wheelchair accessible. It's best to check with the staff in the Bonfils-Stanton Visitor Center for accessible routes.
Aurora Fox Theater, Aurora
Go see an awesome performance at the Aurora Fox Theater! The historic landmark was built in 1946 and was originally a movie theatre. In 1985 the theater was renovated and has been producing enchanting entertainment ever since.
An eclectic selection of cutting-edge performances await your arrival! The smaller, more intimate environment will make you feel as though you are part of the performance. Some locals have even described the Aurora Fox Theater As "the best-kept secret in Aurora!" Perhaps, it's not a secret anymore!
Prepare to have a blast and be flabbergasted by the imagination, creativity, and actors that bring these plays to life. The orchestra level is completely wheelchair accessible. The staff encourages visitors with special needs to contact the Audience Services Coordinator.
Wheeler Opera House, Aspen
Visit the Wheeler Opera House, where performers such as Kate Hudson and Dave Chapelle got their career started! The Wheeler has been around for more than 120 years! Be entertained in this historic landmark. If you aren't amused by the performances found here (which you will be), you'll definitely be impressed by the magnificent architecture!
The Wheeler's orchestra level is wheelchair accessible. For further questions you can contact the Audience Services Coordinator.
Swetsville Zoo, Fort Collins
Come see a farm full of animals--except the animals aren't the typical animals you'd find in a regular zoo. The animals at Swetsville Zoo are all built by Bill Swets and made out of different sources such as car parts, farm machinery, scrap metal, and just about anything Bill can find!
The zoo's existence was a bit of an accident. Bill says, "I started putting them out in the yard, and people stopped to see." Now
Swetsville Zoo has more than 160 unique animals located along a wooded path around Swets' property. The sculptures are humorous pieces of art--you'll find anything from silly dinosaurs, futuristic spaceships, to an animal "heavy metal band!" One thing is for sure, Bill is not lacking in imagination!
Go check out this one-of-a-kind zoo! And yes, it is wheelchair accessible and free of charge!
MillerCoors--Golden Brewery Tour, Golden
Go on the Golden Brewery Tour to learn about Coors' passion for brewing tasty adult beverages! If you want to tour a brewery, this is the place to be! It's the world's largest single-site brewery!
The company has been around since 1873 and has continued to produce great products! The tour includes a 30-minute, self-paced
tour during which you'll learn about malting, brewing, and the packaging process. Sip on some delicious samples in the "fresh beer room" and chillax. Towards the end of the tour you'll view old photos, neons, historical beer cans, bottles, and memorabilia.
The best part is, the tour is free! Guests under 18 years old must be accompanied by an adult. And, of course, samples are only
provided for individuals who are 21 and older with a valid I.D. The Golden Brewery Tour is wheelchair accessible; the company suggests contacting the visitor operations coordinator ahead of time for those with special needs or large groups.
Celestial Seasonings Tea Company, Boulder
Adult beverages aren't the only yummy drinks Colorado has to offer. Check out the Celestial Seasonings Tea Company!
Take a free tour and see how Celestial teas are blended, packaged, and shipped. The best part is saved for last--FREE SAMPLES!
Not only do you get to try free samples, but every tea Celestial Seasonings makes is available for you and your taste buds to try. You can even visit their gallery, which is full of original artwork from their tea boxes.
Visit the Tea Shop and browse healthful foods, personal care products, teas, and gift items. Grab breakfast or lunch at the
Celestial Cafe! Wheelchair travelers, have no fear--the tour is entirely wheelchair accessible!
Denver Museum of Nature and Science, Denver
Experience the natural wonders of Colorado at the Denver Museum of Nature and Science! Learn about gems, minerals, insects,
wildlife, North American Indian Culture, Egyptian mummies, fossils, and other fascinating scientific wonders.
Confront saber-toothed cats, giant bears, and other magnificent mammals at Mammoths and Mastodons: Titans of the Ice
Age exhibit. The museum is so diverse that you can go from the Ice Age to Space--at the Space Odyssey exhibit--where you can investigate the universe and the role you play in it! Participate in fun hands-on activities at the Discovery Zone! See the only collection of Vasily Konovalenko gem sculptures located outside of Moscow. You can even learn about the human body at the Expedition Health exhibit!
The fun doesn't stop there! See an educational flick at the IMAX, or take a voyage through the solar system in the planetarium.
There's so much to see and do at the museum, you can't possibly leave without learning a thing or two! The museum is wheelchair accessible.
Annual Flower Trial Garden, Fort Collins
This is the place plants are evaluated on how well they survive in Rocky Mountain environmental conditions. It's a beautiful
science experiment!
Weather conditions in the Rockies can be harsh, and making it hard for certain plants to survive, which is why, each year, more than 1,000 different plants are included in the trial and compared to similar species. There is also an Overwintering Trial, which tests plants' ability to overwinter in the Northern Colorado climate. In addition, a two-year Perennial Trial tests the perennial cultivars.
Regardless of the trials, the Annual Flower Trial Garden is a lovely place to get your fill of Mother Nature's splendor. The garden is open from May to October and is wheelchair accessible.
Who wouldn't want to visit a state that has 300 days of sunshine year 'round and has great wheelchair accessible attractions?! Start packing your bags and head out to the great state of Colorado for a tremendous time!
Wheelchair Accessible Vehicles
2017
NEW Dodge Grand Caravan SXT
NEW AMS Legend Conversion
$43,495 $44,995
---
Stock #:

855461

Mileage:

28 Miles

Ramp/Lift:

Side Entry Bi-Fold Pwr

Features:

Backup Camera, Bluetooth, Leather, 3YR/36K Conv Wrty, Remote Start, Driver Pwr. Seat Base
2014
USED Toyota Sienna LE
NEW AMS Vans Genesis Conversion
$40,995 $41,995
---
Stock #:

496159

Mileage:

40,343 Miles

Ramp/Lift:

Side Entry In-Floor Pwr

Features:

3YR/36K Conv Wrty, ADA Compliant
2014
USED Chrysler Town & Country Touring
USED AMS Legend Conversion
$37,499 $38,999
---
Stock #:

437085A

Mileage:

19,894 Miles

Ramp/Lift:

Side Entry Bi-Fold Pwr

Features:

Backup Camera, Bluetooth, DVD Player, Leather, Transfer Seat, Driver Pwr. Seat Base
---