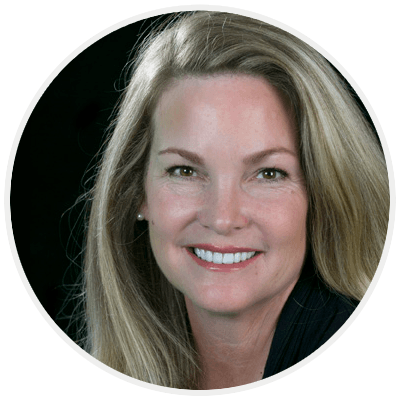 Get Your Questions Answered
Our mobility consultants are ready to help you through your accessible vehicle purchase process with professional advice and expertise. Contact us today and start living free.
View Our Inventory
Contact AMS Vans Sales Department
Connecticut: A Haven of Handicap Accessibility
Talk about a national trendsetter! The nation's first autombile law was passed in 1901, when Connecticut set the speed limit at 12 miles per hour. If you like hamburgers, lollipops, and color TV, tip your hat to Connecticut, where they got their start. Fun fact: George Smith, the Connecticuter who gave us lollipops named his treat after a popular race horse named Lolly Pop. This tiny New England state is packed with lots of cool, wheelchair accessible attractions! Let's start from the sky and work down to earth!
Discovery Museum and Planetarium, Bridgeport
Discover a world of wonder filled with science and space-science exhibits and a full-domed planetarium so advanced that "the size and shape of the hemispherical images that are created completely envelope viewers' senses for an immersive theater experience." The price of admission includes planetarium shows and three floors of hands-on fun for science and space nuts of all ages. One exhibit, called First in Flight, commemorates the venture into aviation by Connecticuter Gustave Whitehead and his "Number 21" airplane, which flew in 1901—two years before the Wright Brothers, who might have made a deal with the Smithsonian Institution for "first in flight" status. In fact, many historians credit Whitehead with the "real" first airplane flight. Intrigued? All this cool stuff is fully accessible for wheelchairs.
Beardsley Zoo, Bridgeport
It's Connecticut's only zoo, and they make it worth the visit! You'll find yourself in a South American rainforest with a free-flight aviary, where a parrot might perch on your shoulder. The prairie dog exhibit features pop-up viewing areas, so you can get up close and personal in a prairie dog colony. This zoo uses12,672 newspaper pages a year (though their animals aren't any more aware of current events than those at other zoos) to make excellent bedding, because it provides lightweight warmth and lets the animals create their ideal den, burrow, or nest simply by scratching, shredding, and crumpling it to achieve the optimum sleep spot. The zoo has wheelchairs for rent, and it's a wild way to spend a sunny day!
The Mark Twain House & Museum, Hartford
If you thought Mark Twain lived somewhere along the Mississippi River when he wrote The Adventures of Huckleberry Finn and The Adventures of Tom Sawyer, you'd be off by 1,000 miles. Samuel Clemens, better known as Mark Twain, lived in Hartford, CT when he penned those stories and A Connecticut Yankee in King Arthur's Court. One of America's most revered authors, he wrote his now-classic stories in his 25-room home—magnificent gothic architecture with an exquisite glass conservatory, a grand hall and impressive library, and the cozy billiard room where he did his writing. The museum is fully accessible, as is the first floor of the home, though the upper floors are accessed by stairs. Every fan of the man and his mischevious mind will love seeing where Huck and Tom were born!
Theaterworks, Hartford
Take in some fine indie theater during your Connecticut vacation! Theaterworks in downtown Hartford stages plays to inspire, provoke thought, and get laughs, and there's wheelchair-accessible seating. When you arrive, just let the box office know you need to use the accessible elevator. Dramas and comedies first seen in New York make their way to Theaterworks, and you'll be treated to "top-quality professional productions that are both entertaining and relevant." Check their Web site for upcoming performances so you'll know what's playing during your stay in the city. Their site also offers several suggestions for dining near the theater; you'll find it an awesome restaurant guide for your entire stay in Hartford!
South Norwalk Historic District, Norwalk
You could probably spend a day at what the locals call SONO. South Norwalk is a historic neighborhood in Norwalk, with several properties in the area named to the National Register of Historic Places—not surprising, since the city of Norwalk has been around since the mid-1600s. Among the neighborhood's offerings are the Maritime Aquarium and IMAX Theater, the Center for Contemporary Printmaking (dedicated to the arts of the print and papermaking,) several museums, specialty shops, and more than enough restaurants to suit every taste and keep you well-fed while you take in this cool part of Connecticut. You'll also be near Norwalk Harbor, which itself is a sight to behold, with quaint marinas, restaurants and shops, and lovely homes along the Long Island Sound. Sounds like SONO is SO worth the visit!
Foxwoods Resort and Casino
This quaint, little state has one of the most famous casinos in the country. Foxwoods, which started out as a bingo hall in the mid-1980's, is Connecticut's wheelchair accessible way to win some spending cash for your vacation! There are six casinos on the property, among them a Hard Rock Cafe. In fact, Foxwoods is the largest resort casino in North America. When you want to take a break from the gaming tables, the resort has a number of restaurants to accommodate you, and in the evenings, Foxwoods showcases top talent like Bill Engvall, Don Rickles, Julio Iglesias, Smokey Robinson, Diana Ross, Styx, and many others. And that's just on their main stage. You'll find a variety of entertainment throughout the complex. Bet on a good time here!
Yale University, New Haven
Welcome to the Ivy League—and one of the most prominent universities in the world. The Yale University campus is wheelchair accessible, and you'll be shown this revered center of learning by a student guide. Founded in 1701 as the Collegiate School at New Haven, the name changed in 1718 to honor Elihu Yale, a powerful trading company official who donated a crate of goods to help the new school. Some of Yale's most illustrious graduates are Eli Whitney (inventor of the cotton gin), Samuel F.B. Morse (Morse code!), Dr. Benjamin Spock, Presidents George H.W. Bush and William J. Clinton, actor Paul Newman, journalist Bob Woodward, film director Oliver Stone, actors Meryl Streep and Jodie Foster, and Olympic gold medalist skater Sarah Hughes. Yale's a smart place to spend some time in CT!
Farmington Canal Rail to Trail, New Haven
More than half of this 84-mile trail from New Haven to Northhampton, Massachusetts is paved, with motor vehicles prohibited, and it's become a favorite path for folks who appreciate the beauty of nature. Along the way you'll cross over several bridges—some built with stone, some made of steel—and all lead to a relaxing, visually delightful excursion. This popular attraction was once a canal. After the completion of the Erie Canal in New York state to facilitate trade, New Haven businessmen had the same idea. They built it, only to have it fail. A railroad bed covered the canal until the 1980's, when flood damage prevented further use of the tracks. Today, the Farmington Trail is solely for the use of Connecticuters and vacationers like you!
Timexpo, Waterbury
Spend some time at a watch and clock museum. Legendary watchmaker Timex shares its history in a fascinating museum that explores the impact of timepieces. You might even remember the old Timex "torture" commercials, when a watch takes a licking and keeps on ticking! Originally the Waterbury Clock Company, Timex took it over, produced some of the most popular watches in the world, and continues keeping time to this day. The location of Timexpo is marked by a 40-ft. statue of Easter Island Moai, which connects to the Timexpo archaeology exhibit. You'll go through the Time Tunnel that leads to an ancient world, and you'll have several unique hands-on activities to give you a greater appreciation of this mysterious dimension. Definitely worth your time!
New Britain Museum of American Art, New Britain
It's been more than 110 years since their doors opened. The New Britain Museum was the first institution to collect, display, and promote strictly American art, with over 10,236 works of art created by American artists—and growing. Colonial and federal portraiture are popular attractions, as is the artwork of renowned artist Norman Rockwell. Besides paintings, the museum is a treasure trove of works on paper, photographs, illustrations, and sculpture—all created by American artisans that include Gilbert Stuart, who produced the iconic portrait of President George Washington, and Frederick Remington, whose paintings depicted the Old West in dramatic detail. Works by painters Georgia O'Keeffe and Andy Warhol are also featured, and you'll discover dozens of artists whose primary colors are red, white, and blue!
Connecticut, one of the 13 original American colonies, is called "The Constitution State" because ideas for writing the Constitution of the United States were taken from the first constitution of Connecticut. George Washington, the Revolutionary War general who later became the nation's first president, called Connecticut "the Provision State" because its citizens furnished many supplies, like beef, flour, salt, and gunpowder, to the Continental Army—helping to win the war and our freedom. Your visit will be historic!
Wheelchair Accessible Vehicles
2013
USED Honda Odyssey EX-L w/DVD
NEW AMS Legend H Conversion
$41,495 $41,995
---
Stock #:

008640

Mileage:

74,244 Miles

Ramp/Lift:

Side Entry Bi-Fold Pwr

Features:

3YR/36K Conv Wrty
2013
USED Dodge Grand Caravan SXT
NEW AMS Legend Conversion
$29,995 $31,690
---
Stock #:

788309T

Mileage:

95,939 Miles

Ramp/Lift:

Side Entry Bi-Fold Pwr

Features:

3YR/36K Conv Wrty
2012
USED Chrysler Town & Country Touring L
USED VMI Northstar Conversion
$39,999 $41,999
---
Stock #:

323208

Mileage:

22,717 Miles

Ramp/Lift:

Side Entry In-Floor Pwr

Features:

N/A
---