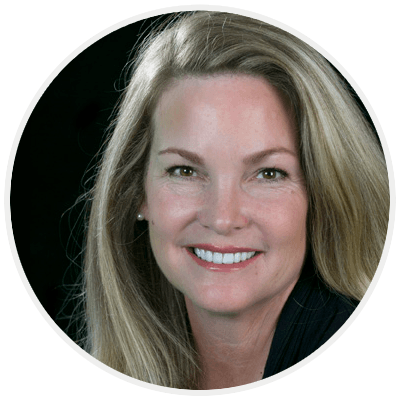 Get Your Questions Answered
Our mobility consultants are ready to help you through your accessible vehicle purchase process with professional advice and expertise. Contact us today and start living free.
View Our Inventory
Contact AMS Vans Sales Department
Florida Handicap Accessible Vacations
How could you have anything but a good time in a state known as the "Sunshine State"?! Not only are there plenty of rays but Florida is packed full with beaches, theme parks, and of course wheelchair accessible attractions!
Universal Studios, Orlando
Get sucked right into your favorite movies and feel as though you are really there, become the star of some of the greatest movies of all time, and go behind and beyond the screens at the world's greatest movie and TV based theme park!
Choose from an incredible array of rides, shows, movie sets, and attractions. Come explore the real-life TV and film production facility! If you're lucky you might even catch a film crew working on set. Enjoy themed eateries, shopping, and meet some of your favorite characters!
There are specific boarding requirements for those using wheelchairs at each attraction. Most cases require the guest to transfer from their wheelchair to the ride, either on their own or with help from someone in their party. See the Rider's Guide for guests with disabilities.
Walt Disney World, Orlando
Be immersed into a real-life fairy tale at Walt Disney Worlds Magic Kingdom. Adorable Disney characters, parades, stunning fireworks, and enchanting lands make the Magic Kingdom a magical place! Epcot is split into two distinct universes, the Future World, which emphasizes technology, and the World Showcase, which shares cultures of 11 countries--all in one place! Disney's Hollywood Studios brings to life the glamorous side of Hollywood's Golden Age--attractions are based off of blockbuster movies and the best TV shows! The entire park has a movie set feel! Don't miss the largest animal theme park in the world--Animal Kingdom. Encounter more than 1,700 exotic animals and 250 species!
Each park has entertainment, attractions, dining, and shopping that relate to the theme of the park. All four parks are extravagant and unique in their own way. Walt Disney World is wheelchair accessible. However, there may be some restrictions. Check out the services for guests with disabilities page for further information.
Kennedy Space Center, Orsino
Don't be afraid to shoot for the stars at the Kennedy Space Center (KSC)!! Be amazed by the massive rockets that first granted astronauts access to space, meet veteran astronauts, and experience a shuttle launch!
Take the KSC self-guided tour to see space shuttle launch pads and massive moon rockets! Trained space experts are available for special interest tours. Float in space and experience a 3D journey from planet Earth to the stars in a 3D IMAX film! Hear first-hand from an experienced astronaut about what it's like to live in space. An all-too-real simulation of launching into space is provided by the Shuttle Launch Experience--you'll feel as though you are actually part of the crew! Grab a bite to eat underneath a moon rocket and other artifacts, and pick up space-themed merchandise at the Space Shop!
Accessible parking, equipment, and shuttle buses are available. The launch simulation is equipped with an ADA seat with a pivoting grab bar, which allows visitors to transfer from their wheelchair. If you are unable to transfer from your seat there is an observation room available. The IMAX movies are also wheelchair accessible.
Castillo de San Marcos, Saint Augustine
Even if you aren't into history, you'll still be impressed with the historic land mark Castillo de San Marcos. The construction of the fortress began in 1672, which makes it the oldest masonry fort in the continental US. In 1933, after 251 years of military possession the fort was handed over to the United States National Park Service.
Watch a video that outlines the Castillo's history, see a demonstration by re-enactors in period dress as they shoot cannons and bring the time of the colonist back to life, hear an interpretive talk on the culture of the park, or simply relax and enjoy the beautiful recreation area.
In order to preserve the historic fortress some areas are not accessible. That being said, the ground level, museum rooms, theater, bookstore, and restrooms are all wheelchair accessible.
Florida Keys
Who doesn't want to soak up some sunshine while visiting Florida? Enjoy accessible activities at state and marine parks like Curry Hammock State Park, Bahia Honda State Park, and John Pennekamp Coral Reef State Park! At the parks you'll find wheelchair-accessible trails, glass-bottom snorkel and dive boats, and beach wheelchairs! Reserve your beach wheelchair at the Florida state park website.
Need a break from the beach? Visit Jacob's Aquatic Center, which features a three-pool complex equipped with a 24'x44' ramp-accessible MYRTHA pool (3-4' deep) outfitted with a lift. Go fishing on Key Largo's Tranquil Adventures--specially designed to accommodate guests using wheelchairs with accessible bathrooms and a lift to lower passengers into shallow water! You can even go scuba diving with the help of either webbed gloves, an electric scooter, or with assistance from a specially trained dive buddy at organizations like Admiral Handicapped Scuba Adventures or Handicap Scuba Association!
Hop in your van today--the opportunities for wheelchair travelers are endless in the Keys! Check out Florida Keys and Key West site for more information.
Fort Lauderdale
Fort Lauderdale is known as the "Venice of America" due to it's intricate canal system, breath-taking beaches, historic attractions, and sophisticated style.
Explore the downtown area which includes wheelchair accessible destinations like the Broward Center for the Performing Arts, the Museum of Discovery and Science, the Museum of Art, restaurants, boutiques, and many other wheelchair accessible attractions. All sidewalks coincide with ADA requirements for wheelchair access. Go swimming at the Swimming Hall of fame, which includes a lift into the pool and also happens to be where Michael Phelps once broke a world record. Tour the expansive canal system and see Fort Lauderdale from the water on an accessible boat tour like the Jungle Queen.
You're sure to have a great time in the wheelchair friendly city of Fort Lauderdale.
Everglades National Park
The Everglades is a huge, very slow moving river full of grass that can be found from Lake Okeechobee to Florida Bay. Don't miss this extremely unique ecosystem, which is home to creatures like the alligator, bottlenose dolphins, manatees, and many other species.
You can explore the "River of Grass" via wheelchair accessible trails at the Everglades National Park. Accessible trails include Anhinga Trail, Gumbo Limbo Trail, Pineland Trail, Pa-hay-okee Overlook, Mahogany Hammock Trail, West Lake Trail, and Bobcat Hammock. All of the accessible trails are about 3/4 of a mile. There are also accessible campgrounds, guided tours, and amphitheater programs. You can even venture off on a boat tour or tram equipped with a ramp!
For more mobility information visit the National Park Service website.
Fernandina Beach, Amelia Island
You'll find plenty of charming wheelchair accessible attractions while visiting Amelia Island. One of the more popular destinations within Amelia Island is the Fernandina Beach, which can be described as a delightful shrimping village. Fernandina beach consists of 50 blocks of historic buildings, charming rows of shops on Centre Street, and wheelchair accessible beaches!
Go on a narrated Amelia River Cruise where you'll learn about the shrimping industry, the history of Fernandina Beach, Ft. Clinch (a pre-Civil War fort), and so much more all while enjoying scenic views of beautiful islands and wildlife. You can even take an Adult-Oriented Twilight BYOB Sunset Cruise! The cruise is accessible with roll-aboard ramps.
Wheelchair accessible beaches are located at North Beach Park (off North Fletcher Avenue), Main Beach (Atlantic and South Fletcher) Seaside Park (Sadler Rd. and South Fletcher), and Peter's Point (South Fletcher toward the Ritz-Carlton). A beach accessible wheelchair is available by calling the City of Fernandina Beach Parks and Recreation Department at (904) 277-7350.
Miami
Miami is a highly visited tourist destination and is famous for vast nightlife activities, gorgeous water, white sand beaches, and of course wheelchair accessible attractions!
The Vizcaya Museum and Gardens feature ten acres of magical gardens and forest! The museum is a National Historic Landmark. The majority of Vizcaya Museums and Gardens are wheelchair accessible here you can find more info! The Miami Zoo is like no other zoo! The climate in Miami makes it possible to house animals from countries like Asia, Australia and Africa, and the exhibits are cageless! See interesting and one-of-a-kind shows performed by parrots and other wild life animals at Jungle Island, which is fully wheelchair accessible. Florida Coast to Coast Helicopters, Inc offers accessible helicopter tours to those that wish to see Florida from a different point of view.
South Beach is the most popular area of Miami and is known for art deco buildings, night life, great food, and so much more. The beach is wheelchair accessible and mesh trails can be found by lifeguard buildings. It's recommended to rent a beach wheelchair to avoid getting stuck—De Bug is one of the many companies that rent out beach wheelchairs in Miami.
Dali Museum, St. Petersburg
The Dali Museum has been described as the best museum in Florida. Not only does the museum house magnificent pieces of art, but the building is a piece of art work in itself made up of geometric concrete and glass shapes. The unique glass-structured building allows guest to view gorgeous pieces of art and beautiful views all at the same time.
The 20,000 square feet art gallery is home to 96 oil paintings, drawings, fine prints, photographs, videos, and Surreal Objects by Salvador Dali. There are different collections featured at different times so be sure to see what's being highlighted during your visit. You can view the beautiful collections at your own pace or take a guided tour! Audio tours are also available. Dine at Cafe Gala and enjoy a Spanish style dish.
The museum was designed to meet ADA standards and is completely wheelchair accessible.
Leave your worries behind, lather up in sunscreen, and get ready to relax in the great state of Florida! Come on to paradise--the water's fine and the wheelchair travel destinations are superb!
Wheelchair Accessible Vehicles
2017
NEW Dodge Grand Caravan SXT
NEW AMS Edge II Conversion
$43,495 $43,995
---
Stock #:

855455

Mileage:

30 Miles

Ramp/Lift:

Rear Entry Long

Features:

Backup Camera, Bluetooth, Leather, 3YR/36K Conv Wrty, Remote Start, Driver Pwr. Seat Base, ADA Compliant
2017
NEW Dodge Grand Caravan SE
NEW AMS Edge Conversion
$35,995 $36,995
---
Stock #:

853975

Mileage:

53 Miles

Ramp/Lift:

Rear Entry Short

Features:

Backup Camera, 3YR/36K Conv Wrty, ADA Compliant
2014
USED Toyota Sienna LE
NEW AMS Vans Genesis Conversion
$40,995 $41,995
---
Stock #:

496159

Mileage:

40,343 Miles

Ramp/Lift:

Side Entry In-Floor Pwr

Features:

3YR/36K Conv Wrty, ADA Compliant
---