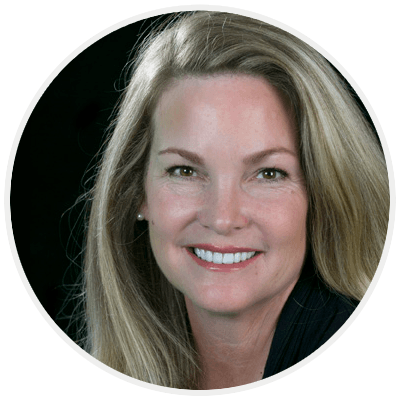 Get Your Questions Answered
Our mobility consultants are ready to help you through your accessible vehicle purchase process with professional advice and expertise. Contact us today and start living free.
View Our Inventory
Contact AMS Vans Sales Department
Idaho's Handicap Accessible Holidays
If the first thing you think of when you think of Idaho is potatoes, think again! The Gem State is definitely a gem when it comes to wheelchair accessible fun!
Museum of Idaho, Idaho Falls
Check out the extraordinary exhibits and activities at the Museum of Idaho! You'll learn history and science while exploring permanent exhibits like the Eagle Rock, which houses artifacts related to the 1880s. The Race for Atomic Power tells the story of the nuclear energy era in Idaho.
Other exhibits cover the human body, the Lewis and Clark expedition, dinosaurs, and insects!
The museum is accessible with an elevator and ramps.
Tautphaus Park Zoo, Idaho Falls
Discover your wild side at the Tautphaus Park Zoo! You'll see more than 400 animals, representing 100 different species. The top attractions within the zoo are the Primate Discovery Center, the African Penguins, and the Asian Adventure.
Don't pass up the Children's Zoo, where you can pet, feed, and play with the animals, and enjoy an Animal Encounters Wild Animal Show!
Wheelchairs are available on site. The zoo is handicap accessible and has parking for wheelchair accessible vehicles.
Discovery Center of Idaho, Boise
Bring your kids and and your adventurous side to navigate more than 200 interactive exhibits at the Discovery Center of Idaho (DCI). You'll learn about everything from the human body to coin presses! You can create your own seven-foot-tall tornado, capture your shadow on a photo-sensitive wall, play with prisms, and much more!
The Discovery Center of Idaho's facility is fully wheelchair accessible. Because of the hands-on, eyes-on, hearts-on nature of the exhibits, DCI is a wonderful place for people with different abilities to experience and learn more about our world.
Idaho Fish and Game
Are you looking for a place to go fishing in Idaho? Cast your line in waters surrounded by some of the most breathtaking scenery in America. Fly fishing in Idaho is an unforgettable experience. The state is swimming with trout, salmon, bass, and other sport fish.
The state has many accessible places to choose from to enjoy a day of fishing. Visit here to view regions that have hard-finished unloading pads, pathways to accessible restrooms, boat ramps, accessible fishing platforms and, depending on the location, accessible picnic tables and shelters.
Wheelchair Accessible Trails in Idaho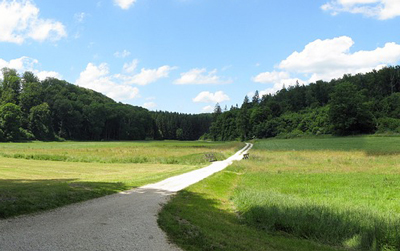 If you'd like to enjoy Idaho's great outdoors, check out ID Accessible Trails. Different trails offer diverse scenery like towering trees, rivers, railroads, and observation areas, and some have educational centers where you can learn about Idaho's history and her citizens. Click here to see many of the accessible trails Idaho has to offer!
Most of the trails are accessible because they're either asphalt, concrete, or grass.
The Centennial Observatory, Twin Falls
The Centennial Observatory features one of the world's largest fully handicapped-accessible public telescopes. You can take a wheelchair accessible elevator to the observatory and observing deck under a 20-foot motorized dome. An optical "periscope" allows access to the telescope for guests using a wheelchair.
The Observatory offers monthly star parties, astronomy-talk nights, and Telescope Tuesdays that take place one hour after sunset.
Old Idaho Penitentiary, Boise
In 1872 the Old Idaho Penitentiary opened its doors and became home to some of the West's most atrocious criminals. You'll explore solitary confinement, cell blocks, and may even bump into a ghost or two! The penitentiary features more than 30 historic buildings and exhibitions, like the J. Curtis Earl Memorial Exhibit of Arms and Armaments.
Most of the site is wheelchair accessible. Some ground and sidewalks may be uneven, so they recommend you have a companion. Additionally, the gallows, death row, and witness area are not accessible; however, there are photos for you to view.
Idaho Potato Museum, Blackfoot
Did you know the average American eats 137.9 pounds of potatoes annually? The potato is about 80% water and 20% solids, and an 8-ounce baked or boiled potato has only about 100 calories!
Visit the Idaho Potato Museum, built in 1912, to learn all about Idaho's most famous product--the potato. Educational exhibits feature old farming equipment, the world's largest potato chip, 1,600-year-old vessels made in Peru, and a video about the development of the potato industry.
There is ADA parking and handicap access at the museum.
Lava Hot Springs Vacation Resort, Lava Hot Springs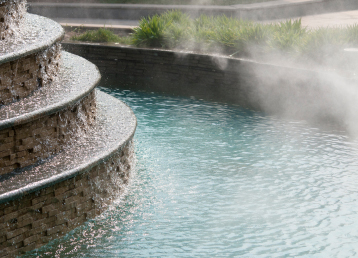 The healing properties of hot springs, which contain a variety of minerals, are natural therapies to help ease aches and pains, and loosen joints and help mobility. It's hydrotherapy, and at Lava Hot Springs, you get relief in remarkable surroundings.
Take a dip in the COOLER Hot Pool, enjoy the Olympic Swimming Complex, or relax in the natural hot springs. More than 2.5 million gallons of pure mineral water pump through the hot springs every day. The spring's temperatures range from 102 degrees to 112 degrees. The deck surrounding the pools have a snow-melt system so the springs are always accessible.
All the Lava Hot Springs pools and restrooms at both Hot Pools and Swimming Pools are handicap accessible. There's also a handicap chair lift in the Indoor Aquatic Center's 25-yd. pool.
Idaho has more to offer than just potatoes! Get the family together and head out to Idaho for a fantastic wheelchair accessible vacation!
Wheelchair Accessible Vehicles
2013
USED Dodge Grand Caravan SXT
NEW AMS Legend Conversion
$29,995 $31,690
---
Stock #:

788309T

Mileage:

95,939 Miles

Ramp/Lift:

Side Entry Bi-Fold Pwr

Features:

3YR/36K Conv Wrty
2014
USED Chrysler Town & Country Touring
USED AMS Legend Conversion
$37,499 $38,999
---
Stock #:

437085A

Mileage:

19,894 Miles

Ramp/Lift:

Side Entry Bi-Fold Pwr

Features:

Backup Camera, Bluetooth, DVD Player, Leather, Transfer Seat, Driver Pwr. Seat Base
2017
NEW Dodge Grand Caravan SE
NEW AMS Edge Conversion
$35,995 $36,995
---
Stock #:

853975

Mileage:

53 Miles

Ramp/Lift:

Rear Entry Short

Features:

Backup Camera, 3YR/36K Conv Wrty, ADA Compliant
---