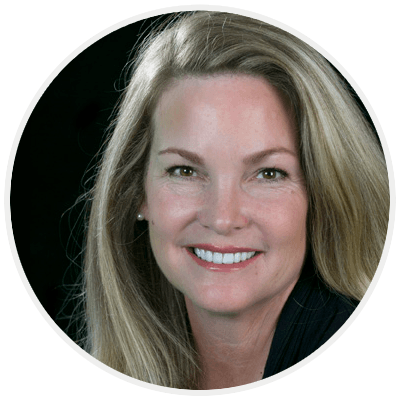 Get Your Questions Answered
Our mobility consultants are ready to help you through your accessible vehicle purchase process with professional advice and expertise. Contact us today and start living free.
View Our Inventory
Contact AMS Vans Sales Department
Indiana: A Winner in Wheelchair Accessible Attractions
Indiana means "land of the Indians," and though Indiana is called The Hoosier State, the meaning of "hoosier" is still debated today. Fortunately, the Hoosiers of Indiana have filled their state with awesome wheelchair accessible attractions. If you make the trip in a van equipped for wheelchair access, you'll soon discover Indiana has more miles of Interstate highway per square mile than any other state, confirming its status as the "Crossroads of America." Another popular "road" in the state is the Indianapolis Motor Speedway, where the world-famous Indianapolis 500 is held every year. Let's hit the road to see the wheelchair accessible attractions Indiana has to offer!
Mind Tripping Show, Indianapolis
Billed as the "#1 Comedy Mind Reading Act in the Nation," the Mind Tripping Show is a absolutely uncommon way to spend an evening. The mind-reading duo of Christian and Katalina will astound you with mind reading, psychological illusions, mental surprises and, of course, comedy. Their wheelchair accessible, cabaret-style show has entertained audiences in Europe, South America, across the U. S., in casinos, on cruise ships, and for corporate events. As an audience member, prepare to participate in mind-bending adventures that are said to blur the line between fantasy and reality. Check their schedule of appearances on their Web site, and buy tickets in advance for the show that works best for you. Take a load off your mind at this attraction!
Indianapolis Motor Speedway and Hall of Fame Museum
An American mecca for auto-racing enthusiasts, the Indianapolis Motor Speedway offers hours of excitement when you take in a day of racing preceded by a visit to the Speedway's Hall of Fame Museum, both of which are wheelchair accessible. The Formula One speedway is a global draw on race day—particularly the legendary Indianapolis 500. The museum showcases around 75 high-octane Formula One race cars, including the Marmon "Wasp," which won the inaugural Indianapolis 500 in 1911. Other memorabilia tracks the equipment and methods used for timing and scoring the big race over the years, and you can watch rare, historic footage and highlights of the Indy 500. Check the schedule for races, and the museum is open every day except Thanksgiving and Christmas. Vroom! Vroom!
Fort Wayne Children's Zoo, Fort Wayne
This zoo, considered the best in Indiana, has a five-star rating on the popular travel site TripAdvisor.com. They call it a 'children's' zoo, but zoos are a good time for everyone! Monkeys alone can keep us entertained for hours, and the accessible Fort Wayne zoo will introduce you to de Brazza's monkeys, Colobus monkeys, Capuchin monkeys, swamp monkeys, and other fascinating primates. The Australia Adventure features the Eastern grey kangaroo, dingo, and echidna. See Sumatran tigers, siamang, binturong, and a Javan gibbon in the Indonesian Rain Forest. Marabu stork, sitatunga, red panda, banded mongoose and a few other birds, insects, and animals that might not yet be on your radar screen are waiting for your visit to one of the top 10 zoos in the nation—and it's right here in Fort Wayne!
Foellinger-Freimann Botanical Conservatory, Fort Wayne
It may be a mouthful to say, but you can visit the gardens every day! Closed only on Christmas and New Year's Day, the beauty of the Foellinger-Freimann Botanical Conservatory, is an awesome sight to behold. Fully accessible exhibits and events vary throughout the year in several locations. The Showcase Garden changes with the seasons; the Desert Garden is home to Sagauro cacti, prickly pear, jojoba, yucca, and mesquite. There's a "chocolate tree" in the Tropical Garden, along with orchids, banana trees, breadfruit and orange trees. You'll also explore the Exploration Garden, a Terrace Garden, a Streetside Garden, and the Beverforden Garden, which is filled with acid-loving plants like azaleas. It's exquisitely gorgeous education. Go—and grow!
University of Notre Dame, South Bend
As you'd expect, the lush grass and other greenery on the campus of the Fighting Irish will remind you of Ireland. Notre Dame University boasts one of the most storied athletic programs in American college history, and their academic programs are equally revered. The school was established in 1842 by a priest as an independent Catholic research university, and it has grown in stature and physical size for almost two centuries. On a tour, you'll see ivy-covered walls on classic Gothic buildings, some of the world's most recognized campus landmarks, and top-tier athletic facilities, including the football stadium, where Touchdown Jesus reigns as Notre Dame's #1 fan. The free public tours start at the Visitors Center at scheduled times. Go, Irish!
Tibetan Mongolian Buddhist Cultural Center, Bloomington
Broaden your horizons and immerse yourself in the heart and soul of other cultures at this unique center. Devoted to preserving Tibetan culture and religion, the Center was founded in 1979 by a former Tibetan monk who has collected Tibetan works of art that include sculptures and paintings of Buddha, Bodhisattvas (enlightened beings), and other historical figures. On the grounds are the Kumbum Chamtse Ling Monastery, the Teaching Pavilion, and four retreat cottages. There's also a library of Tibetan works and a gift shop with handcrafts made by Tibetans and Mongolians. The buildings are wheelchair accessible, and guided tours are available.You'll be fascinated by the exquisite butter sculptures they use in religious ceremonies.
The Museum of Miniature Houses, Carmel
Archaeology shows that miniatures have been around for more than 4,000 years. They've made appearances throughout history, and miniatures are still being created today. There's just something we love about small-size copies of familiar things. While exhibits change once a quarter, you'll always find 600 miniatures that include room boxes, houses, and stunning individual items, each an example of meticulous attention to detail. Three women, all Indiana artisans and dedicated to preserving the art form for future generations, created the museum to help visitors understand the concept of architectural scale, the value of detail, and the decorative arts. Open Wednesday through Sunday, the accessible museum celebrates "small" in a big way!
Kokomo Opalescent Glass, Kokomo
To create his highly prized works of art in the late 1800's, famous glass-maker Louis Comfort Tiffany bought glass from what was then The Opalescent Glass Works, which specialized in the new American style of glass called opalescent. Tiffany appreciated the company's strong colors and variety of textures that included rippled glass, mottled glass, and marbleized glass. Now called Kokomo Opalescent Glass, the company continues the same quality of glass work in the original location. On your visit to Indiana, you can tour the wheelchair accessible factory to see how sheet glass is made and watch the art of glass-blowing, as skilled masters produce one-of-a-kind glass bowls, vases, serving pieces, and more. After the speedway and grand gardens, this glass factory will be a nice break!
National Model Aviation Museum, Muncie
While men and boys may find this high-flying, accessible attraction more engaging than women and girls, both genders will learn from and love the interactivity of the hands-on exhibits at the National Model Aviation Museum. You'll play with computer games, wind tunnels, and flight simulators. People passionate about aviation come here to discover the "historic, scientific, technical, and artistic legacy of model aviation." Called aeromodeling, building and flying miniature aircraft is a favorite of hobbyists worldwide, and the museum's collection of approximately 9,000 artifacts includes model airplanes, helicopters, building tools and equipment, radio systems, patches, stickers, clothing, and other memorabilia. The museum is open Tuesday-Sunday, and if you call at least 24 hours ahead, you can get a guided tour!
Holiday World, Santa Claus
How can anyone pass up a day at an amusement park like this? Their Accessibility Guide was compiled with the assistance of Indiana's Easter Seals Rehabilitation Center, so you can be sure Holiday World in Santa Claus, Indiana and many of its rides accommodate wheelchair users with safety and pleasure. Some of the rides' names celebrate a particular holiday, like Turkey Whirl, Reindeer Games, Liberty Launch, and HallowSwings. Expect all the fun of any other theme and water park, with a variety of shows and special events like Friday Night Fireworks and haunting, Happy Halloween Weekends! When you get home, you can tell family and friends you visited 'Santa Claus' and had the time of your life. It just may become a favorite Holiday!
If you've never seen a Great Lake, it might be worth the ride to Gary, IN to see 40 miles of Lake Michigan's shoreline, which makes Indiana a Great Lakes state. Speaking of 'greats,' Indiana has delivered its share, like entertainer Michael Jackson, chicken-magnate Colonel Sanders (who must have moved to Kentucky at some point,) sci-fi author Kurt Vonnegut, rockers David Lee Roth, John Mellencamp, and Axl Rose, actors Florence Henderson and James Dean, and late-night talk-show host David Letterman, who undoubtedly believes a visit to Indiana belongs in the list of the top ten vacations!
Wheelchair Accessible Vehicles
2011
USED Toyota Sienna LE
NEW AMS Vans Exodus Conversion
$27,495 $28,190
---
Stock #:

125021T

Mileage:

87,801 Miles

Ramp/Lift:

Rear Entry Short

Features:

Backup Camera, 3YR/36K Conv Wrty, Driver Pwr. Seat Base, ADA Compliant
2011
USED Toyota Sienna LE
NEW AMS Vans Exodus Conversion
$24,995 $25,995
---
Stock #:

116785

Mileage:

128,553 Miles

Ramp/Lift:

Rear Entry Short

Features:

3YR/36K Conv Wrty, Driver Pwr. Seat Base, ADA Compliant
2015
USED Toyota Sienna LE
NEW AMS Vans Genesis Conversion
$42,495 $43,995
---
Stock #:

536519

Mileage:

50,921 Miles

Ramp/Lift:

Side Entry In-Floor Pwr

Features:

Backup Camera, Bluetooth, 3YR/36K Conv Wrty, Driver Pwr. Seat Base, ADA Compliant
---