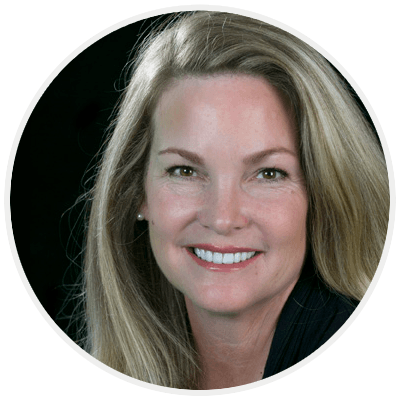 Get Your Questions Answered
Our mobility consultants are ready to help you through your accessible vehicle purchase process with professional advice and expertise. Contact us today and start living free.
View Our Inventory
Contact AMS Vans Sales Department
Iowa: Wheelchair Accessible Fun in America's Heartland
Actor Ashton Kutcher is from Iowa, and he once famously said, "I'm from Iowa. We don't know what cool is." Not so! The Hawkeye State has plenty of cool accessible attractions for vacationers in wheelchairs, as well as family and friends who come along. And where else can you go but the Iowa State Fair to enter uncommon competitions like the Senior Spelldown, Fly Tying, Hog Calling, and Women's Rubber Chicken Throwing? The fun doesn't stop there, as you'll see when you visit these terrific wheelchair accessible attractions!
National Mississippi River Museum & Aquarium, Dubuque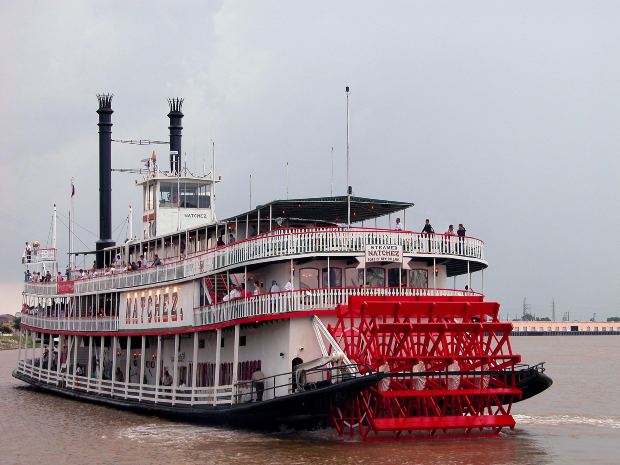 You've known about the mighty Mississippi River since grade school, when you learned that the Mississippi River is the fourth longest river in the world, and its banks were the playground for Mark Twain's immortal characters Tom Sawyer and Huckleberry Finn. This museum celebrates the historic waterway with not one, but six aquariums filled with river creatures that call the river home. The permanent exhibits include RiverWorks, where fascinating hands-on activities immerse you in the life of a river. Speaking of immersion, the wheelchair accessible museum also houses a theater with large-format 3D sights and 4D special effects that include enhanced sound, mist, wind, smells, and seat movement to intensify the on-screen action. Here's your chance to go "rollin' on the river!"
Dubuque Arboretum, Dubuque
Take time to stop and smell the roses—and hundreds of other aromatic flora—at the accessible Dubuque Arboretum! Besides a rose garden, the 52-acre arboretum features an English Garden (dotted with formal paintings), a Hosta Garden (one of the largest public hosta gardens in the US!), Japanese Gardens, an Herb Garden, a Children's Garden, and several others. Best of all, it's free! Take your camera to get close-ups of the insects, butterflies, and beautiful birds that enjoy the beauty of the gardens as much as the people who visit this enchanting spot. As you explore Mother Nature's handiwork in Iowa, keep in mind that this is the only all-volunteer arboretum in the country. On Sunday nights in summer, you can enjoy a free concert surrounded by the sweetest of sights, sounds, and scents!
Iowa State Fair, Dubuque
The Iowa State Fair is truly one-of-a-kind—so much so, that it's worth planning an Iowa vacation around it! For 10 days in August, Dubuque hosts one of the oldest and largest agricultural and industrial expositions in America. Promoted as "the true heartbeat of the Midwest, unequaled and unduplicated," this amazing state fair is worth at least a day's visit and more. Wheelchair accessibility is a priority for organizers. An iconic butter cow (yes, a full-scale cow made completely from butter) is sculpted each year for the event. You'll see demonstrations of pottery-making, quilting, embroidery, intricate wood carving, art photography. Check out the food competitions. Take in some livestock competitions, feast on fabulous fair food, enter yourself into a beard-growing contest or a Ladies' Husband Calling Contest. Pure fun!
Living History Farms, Urbandale
Here's a living history farm so delightfully wheelchair accessible that they have tractor-drawn carts with ramps for wheelchair boarding! Living history attractions, like Williamsburg in Virginia, connects visitors to the past or a moment in time by surrounding them with the sights, sounds, smells, attire, and activity of another day and time. Living History Farms, an interactive outdoor museum, focuses on Midwestern rural life with authentic replication of a small town and farm life from several historical time periods that saw major changes in technology and, of course, rural life. Visit the 1700 Ioway Indian Farm, an 1850 Pioneer Farm, and the 1900 Horse-Powered Farm. See quilting, cooking, spinning, blacksmithing, gardening, and other day-to-day activities before life got a little easier.
Field of Dreams Movie Site, Dyersville
For those of you who loved the movie Field of Dreams (and it's hard not to!), you won't want to miss the opportunity to experience the real thing, take your own tour around the bases, and decide for yourself if "this is heaven.". Of course, it's right here in Iowa, just a 33-minute drive from Dubuque. If you check their calendar of events on the web site, you'll notice a few summer Sundays called "Ghost Sunday." On those dates, the Field of Dreams Movie Site invites you to bring lawn chairs and sunscreen when "the ghost players once more will emerge from the magical corn" and play a baseball game and fulfill your fantasy! It's free, accessible fun you'll be telling friends about for years to come. You may just find yourself "talking to the cornfield," too!
Orpheum Theater, Sioux City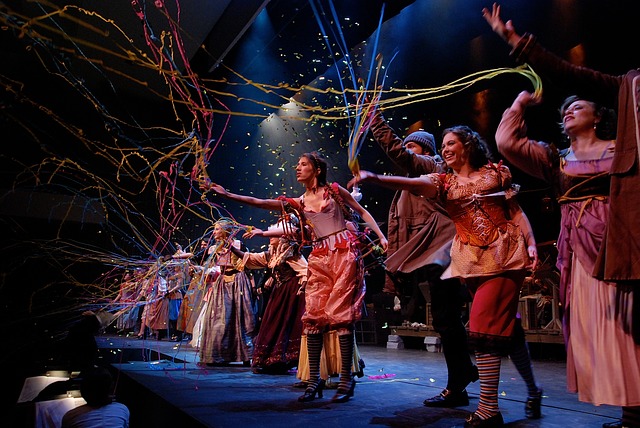 A part of the worldwide "Theatreland" collection, the Orpheum Theater was built in 1927 and has undergone several renovations to become the glorious theater experience that it is today. As you walk in, you'll marvel at the crystal chandeliers, African mahogany doors and handrails, terrazzo baseboards, and historically recreated drapes and fabric wall coverings. Check their web site to see what's on the bill during your Iowa stay. Past performances include musicals like West Side Story, Dream Girls, and Disney's Beauty and the Beast, Riverdance, Jerry Seinfeld, Bill Cosby, musical artists like Joe Bonamassa, Tony Bennett, Motley Crue, and Alice Cooper, symphonies, and other stellar performances. Sit back, relax, and enjoy an evening of top-tier entertainment!
Iowa City Literary Walk, Iowa City
Book lovers will be enthralled by Iowa City's lasting tribute to the written word. The Literary Walk is a well-paved sidewalk that celebrates works by 49 acclaimed writers with ties to Iowa. As you traverse both sides Iowa Avenue, you'll come upon a series of uniquely designed bronze relief panels featuring authors' words with attribution. Perhaps you'll come upon a few of your favorite authors as you read quotes from memoirs, dialogue from plays, passages from children's books and paragraphs from short stories, all accompanied by brief biographical information about the author. Homegrown writers like William Shirer, W.P. Kinsella, and Amy Clampitt are joined by Kurt Vonnegut, Flannery O'Connor, and other notable wordsmiths on the walk. It's free, and it's simply the "write" thing to do in Iowa!
Amana Colonies, Iowa City
Go for the fabulous food and handcrafts! Listed as a National Historic Landmark, the Amana Colonies are seven distinct villages originally settled by German Pietists in Iowa, after having moved from the Buffalo, NY area during the mid-1850s in search of a more isolated location to live out their beliefs. For almost 80 years, they lived a communal, self-sufficient life, dependent only on their local economy, thanks to their German-inspired, specialized handcrafts and farming practices. You'll see some of the same old-world technologies still in use today in the food, furniture, art, basketry, weaving, and toy-making enterprises found in the more than 60 shops awaiting you in the Colonies. Sample chocolates, wines, beer, cheeses, smoked meats and other yummy delights made the old-fashioned way. Don't forget to day "Danke!"
Harrah's Casino, Council Bluffs
One of more than 20 casinos at your pleasure in Iowa, the accessible Harrah's Casino in Council Bluffs offers all the activities of a typical casino. Play a day or night away at the gaming tables for poker, blackjack, roulette, or settle in front of a slot machine to test your luck. Build a plate of international food delights at the Fresh Market Square Buffet or dine at one of the other in-house restaurants. Spend some of the cash you've acquired in the casino to spend an evening at one of the spectacular shows. Past performers include Willie Nelson, Gavin DeGraw, Counting Crows, and Pat Benatar. When you feel the need for a little sunshine, nearby attractions like the Old Market (in historic downtown Omaha, Nebraska—only 16 minutes from Council Bluffs!), the lovely Laurizen Gardens (also in Omaha), and the Henry Doorly Zoo & Aquarium. It's a safe bet you'll have fun in Council Bluffs!
National Balloon Museum, Indianola
Did you know that several U.S. states have hot air balloon-ride companies that offer flights for people who use wheelchairs? Even if you've never been hot-air ballooning, you'll be fascinated by the museum dedicated to the world's oldest form of flight, which includes airships, dirigibles, and Zeppelins created as far back as the early 1780's. The wheelchair accessible attraction is open year-round, though summer hours and winter hours differ. Inside the Balloon Museum you'll find the U.S. Ballooning Hall of Fame and exhibits that depict the history of ballooning and the invention of the modern hot-air balloon (including the original gondola /basket from their inaugural flight,) an interactive Children's Learning Center, and a weather station that determines if conditions are safe to soar up and away in a hot-air balloon!
As Iowa-born Johnny Carson, iconic host of The Tonight Show," might say, "Heeeeeeeeeeere's Iowa!" And all these cool accessible attractions are waiting for your visit!
Wheelchair Accessible Vehicles
2013
USED Honda Odyssey EX-L w/DVD
NEW AMS Legend H Conversion
$41,495 $41,995
---
Stock #:

008640

Mileage:

74,244 Miles

Ramp/Lift:

Side Entry Bi-Fold Pwr

Features:

3YR/36K Conv Wrty
2017
NEW Dodge Grand Caravan SXT
NEW AMS Legend Conversion
$43,495 $44,995
---
Stock #:

855461

Mileage:

28 Miles

Ramp/Lift:

Side Entry Bi-Fold Pwr

Features:

Backup Camera, Bluetooth, Leather, 3YR/36K Conv Wrty, Remote Start, Driver Pwr. Seat Base
2011
USED Toyota Sienna LE
NEW AMS Vans Exodus Conversion
$27,495 $28,190
---
Stock #:

125021T

Mileage:

87,801 Miles

Ramp/Lift:

Rear Entry Short

Features:

Backup Camera, 3YR/36K Conv Wrty, Driver Pwr. Seat Base, ADA Compliant
---