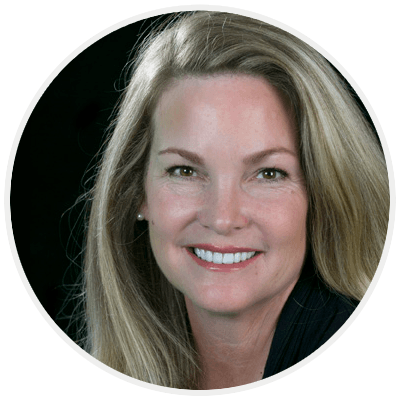 Get Your Questions Answered
Our mobility consultants are ready to help you through your accessible vehicle purchase process with professional advice and expertise. Contact us today and start living free.
View Our Inventory
Contact AMS Vans Sales Department
Kansas: Wheelchair Access in the Land of Oz
Also home to Laura Ingalls and "The Little House on the Prairie," Kansas is so rich in history, even some of their local sheriffs have been immortalized in film and television. Three legendary Kansas lawmen you might have heard of are Wyatt Earp, "Wild Bill" Hickok, and "Bat Masterson." Those 'wild' days are long gone, but the spirit and excitement lives on in The Sunflower State, where wonderful wheelchair accessible attractions await.
Sedgewick County Zoo, Wichita
Have you ever seen an African painted dog, Malayan tapirs, or Peruvian thick-knee birds? Those are just three of the more than 3,000 animals in this nationally ranked zoo, where some species you've never even heard of help educate and inspire us to take a closer look at the world around us and take better care. There's wheelchair access, so bring the family to explore ten wondrous exhibits that take you to all four corners of our living planet. Meet Stephanie and Cinda, two longtime residents of the zoo! They're South African bush elephants, both in their 40's, which is pretty amazing for an elephant! Start packing your trunk!
Mosley Street Melodrama, Wichita
Let your star shine at Mosley Street Melodrama, a dynamic, audience-participation dinner theater where your evening begins with a home-style, yummy, all-you-can-eat buffet, drinks from the fully stocked bar, and some complimentary popcorn to prepare you for show time! The original musical comedy performances will have you laughing and singing until the curtain comes down. Nothing fancy here, though—just great fun. It's Wichita's only audience-participation dinner theater, and it's wheelchair accessible. Fame is waiting in the wings!
The Old Cowtown Museum, Wichita
Ready for some authentic western entertainment? If you've never been to a living history museum, this is an amazing place to start the tradition. Life as it was in the 1870's surrounds you, with all the trappings of a Midwestern cattle town. To make it even more interesting, the town reflects the clash of Victorian ideals that hoped to bring some refinement to what was a dusty, cattle-driving community. Have an ice-cold glass of sarsaparilla in the saloon, but keep an eye out for bad guys and gunfights in the street! Period clothing and plenty of exhibits will immerse you in the lifestyle of the 1870's. You can also catch a performance of the Diamond W Wranglers as they belt out Western music with beautiful harmonies. This will be a mooo-ving experience.
Mahaffie Stagecoach Stop and Farm, Olathe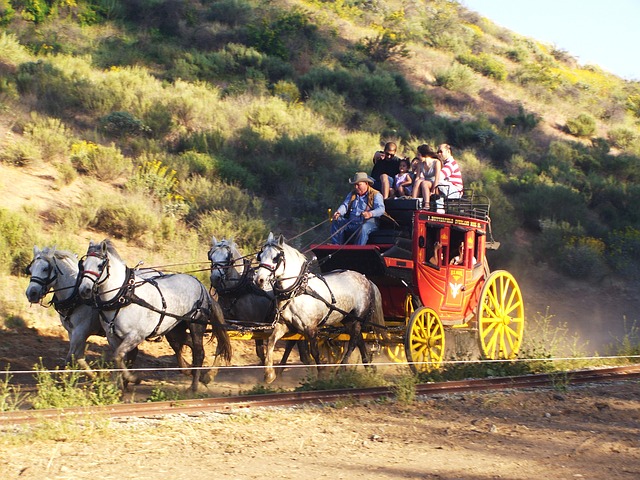 This is the legendary Santa Fe Trail's last remaining stagecoach stop open to the public, and it's on the National Registry of Historic Places. Just as much fun for adults as it is for kids, the Mahaffie Stop & Farm is a fascinating, hands-on experience that gives you a glimpse of frontier life, 1860's farming, and, of course, stagecoach travel. The farmhouse, stone ice house, and timber-frame barn were built by James and Lucinda Mahaffie around 1860, and soon after, a stagecoach line contracted with the family to provide a stop for their coaches. Stagecoach rides, along with cookstove and blacksmith demonstrations, are only part of this wheelchair accessible adventure!
Oz Museum, Wamego
A vacation in Kansas wouldn't be complete without a stop to see the Wizard! This Oz Museum houses one of the largest collections of memorabilia surrounding the childhood classic The Wonderful Wizard of Oz, written by L. Frank Baum, published in 1900, and adapted for the iconic film The Wizard of Oz starring Judy Garland in 1939. The exhibits and memorabilia span more than 100 years of the book's success. You'll discover earlier movies based on the book, board games inspired by the book and movie, life-size wax figures of the beloved characters, a pair of ruby slippers, and wheelchair access on your journey over the rainbow!
Little Sweden U.S.A., Lindborg
Välkommen till Lindsborg! Founded by Swedish immigrants in 1868, the entire town of Lindborg, KS is a microcosm of Sweden. Get your fill of authentic Swedish dishes beyond the meatball, like kanebullar (cinnamon buns,) jordgubbar (Swedish strawberries,) and raggmunk (fried potato cakes with bacon and lingonberries!) Visit art galleries that feature the work of Swedish artists and sculptors. Find fine, handwoven clothing and accessories—and watch how they're made! Take home a beautifully carved, intricately painted Swedish Dala Horse, a centuries-old toy Swedish woodcutters crafted for their children during long winters. Before you leave, listen to the tale of the Dala Horses, which have no tail. The town is wheelchair accessible, and every moment you spend there will be "Swede!"
Dodge City
Fans of the old TV series "Gunsmoke" wouldn't leave Kansas without a stop in Dodge City, the rowdy cow town where the series is set. In fact, there's an "old" downtown in Dodge City (not to be confused with the modern-day downtown) with a Gunsmoke Walk of Fame, memorializing the actors and characters. Named for nearby Fort Dodge, Dodge City is often what Americans imagine when we speak of the 'Wild West.' Its location near the Santa Fe Trail and Arkansas River made Henry J. Sitler's sod house and cattle ranch a stopping point for travelers, and the town grew from there. Visit Boot Hill, resting ground for some of the losers of the town's many gunfights. There's also a zoo, a casino, and, when you need a break from the wildness, an arena for concerts, sporting events, rodeos, and motor sports. Don't 'dodge' this attraction!
Gage Park, Topeka
One hundred and sixty acres of enchanting beauty take your breath away in Topeka! The fragrant Rose Garden in Gage Park features 400 varieties of roses, with water features and more than 6,500 plants playing a delightfully supportive role. Climb aboard the mile-long ride on the ADA-accessible mini train and learn about the history of this park that was established in 1899. Gage Park is also the site of the wheelchair accessible Topeka Civic Theater and Academy, where you can take in a Shakespearean play or a musical like "Young Frankenstein" and "Mary Poppins." The park, made famous in a 1997 Stephen King novel, is picnic-friendly and perfect for a low-key day.
Kansas Speedway, Kansas City
Satisfy your need for speed at the Kansas Speedway, which actually has ADA-specific parking areas where golf carts will pick you up and bring you back to your vehicle equipped for wheelchair access or standard car. (You will need an ADA license plate or sticker and ID.) Bask in accessible seating areas with awesome views of the six-turn, 2.37-mile course that curves through the infield. Part of the NASCAR Sprint Cup Series, the speedway promises plenty of action on the course—and a different kind of action in the onsite casino! Bring your own refreshments to the speedway or grab something good at the concession stand.You'll love being among the 81,687 fans cheering on your favorite driver. And there's always 'vroom' for one more!
There may be no place like home, but when it comes to wheelchair accessible vacations, follow the yellow brick road to Kansas!
Wheelchair Accessible Vehicles
2013
USED Dodge Grand Caravan SXT
USED AMS Legend Conversion
$29,999 $30,999
---
Stock #:

718951A

Mileage:

57,223 Miles

Ramp/Lift:

Side Entry Bi-Fold Pwr

Features:

Driver Pwr. Seat Base
2011
USED Toyota Sienna LE
NEW AMS Vans Exodus Conversion
$24,995 $25,995
---
Stock #:

116785

Mileage:

128,553 Miles

Ramp/Lift:

Rear Entry Short

Features:

3YR/36K Conv Wrty, Driver Pwr. Seat Base, ADA Compliant
2011
USED Toyota Sienna LE
NEW AMS Vans Exodus Conversion
$25,995 $26,995
---
Stock #:

072731

Mileage:

93,428 Miles

Ramp/Lift:

Rear Entry Short

Features:

Backup Camera, 3YR/36K Conv Wrty, Driver Pwr. Seat Base, ADA Compliant
---