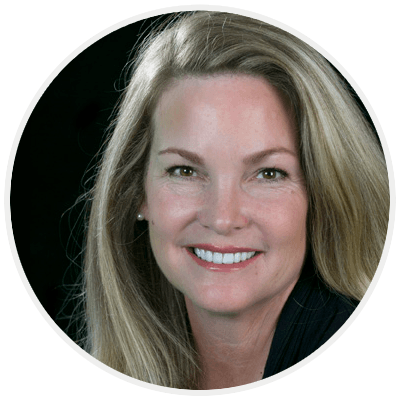 Get Your Questions Answered
Our mobility consultants are ready to help you through your accessible vehicle purchase process with professional advice and expertise. Contact us today and start living free.
View Our Inventory
Contact AMS Vans Sales Department
Georgia Top Wheelchair Accessible Attractions
Georgia's always on our mind, especially when it comes to accessibility. The state known for Southern hospitality also prides itself in accommodation for all. Of course, every top ten list is subjective, but these, in no particular order, seem to be the hottest hang-outs for wanderers on wheels in The Peach State:
Six Flags Over Georgia, Austell
Part of the Six Flags chain of awesome amusement parks, Six Flags Over Georgia is a half-hour ride from downtown Atlanta. You can spend an entire day watching shows, eating yummy, southern-style treats, and taking a spin on rides like Goliath, a roller coaster extraordinaire! (You might want to wait until after you've ridden Goliath to eat.) Sounds like fun, right?
You can ride Goliath and other Six Flags attractions if you're able to transfer from your wheelchair to the ride. And, with acres and acres of sheer fun at your disposal, you can be sure there's plenty of parking for handicap vans!
River Street, Savannah
Actually, almost all of Savannah is wheelchair-friendly. Savannah, Georgia's first city, sits on the seacoast--flat land and full of old-world charm! Before you head to River Walk, take a tour of the city's beautiful squares, with their fountains, statues, huge live oak trees dripping with Spanish moss, and historic homes on the surrounding streets.
River Street is a bustling nine-block stretch of shops, restaurants, galleries, and night clubs that face the Savannah River. There's a wheelchair-accessible elevator between City Hall and the Hyatt Regency. For a St. Patrick's Day celebration you'll never forget (Savannah hosts the fifth-best St. Pat's party in the US!), visit the city on March 17, when the fountains on the squares spout green water and River Street is in high gear with thousands of revelers, Irish and otherwise!
Georgia Aquarium, Atlanta
Right next to the equally wheelchair accessible World of Coca-Cola (an Atlanta-based, international phenomenon!) it's currently the second-largest aquarium on the planet, and everyone is promised the full aquarium experience. The attraction even has golf carts available to transport guests to and from the parking deck, and wheelchairs are available free of charge.
So what is the full aquarium experience? In the more than 8.5 million US gallons of marine and freshwater, you'll be up close and personal with 120,000 animals in 500 different species. The aquarium's notable specimens include whale sharks, Beluga whales, bottlenose dolphins, and manta rays. Take in the Dolphin Show and the 4-D Theater, a behind-the-scenes tour, or participate in one of the unique animal interaction programs.
Warm Springs, GA
This small town about 1½ hours south of Atlanta is best known for The Little White House and President Franklin Delano Roosevelt, who found the area's warm springs therapeutic for his polio, which made him a paraplegic. Now home to the Roosevelt Warm Springs Institute for Rehabilitation, the institute is an internationally recognized, comprehensive medical and vocational rehabilitation facility with camping and recreation opportunities that include a golf course, indoor swimming pool, bowling alley, and gymnasium. This just may be the most wheelchair-friendly place you'll ever visit. And the town has grown to accommodate the thousands of visitors.
More than 60 quaint shops beckon you along the charming streets and courtyard of Warm Springs Village, where you can shop for fine collectibles, crafts, antiques, and other merchandise. The charm extends to restaurants and hotels, too. Immerse yourself in Warm Springs' history as you traverse the streets punctuated by 100-year-old restored buildings. And you'll certainly want to visit The Little White House--Roosevelt's personal retreat when he came South--in Pine Mountain, just a short drive from Warm Springs.
The Golden Isles, Georgia Coast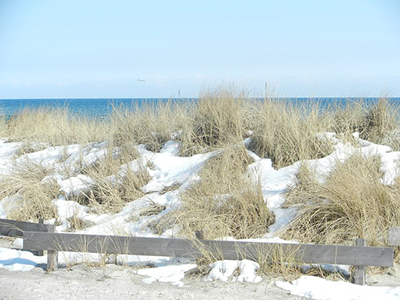 Looking for a little upscale fun in the sun? Try island hopping on the gorgeous Georgia coast, part of which is called The Golden Isles, the name given by gold-seeking Spanish explorers hundreds of years ago because of the area's stunning beauty, temperate climate, and a glowing radiance.
Just south of Savannah, GA lie four sun-kissed barrier islands: Sea Island, St. Simon's Island, Little St. Simon's Island, and Jekyll Island, the last which was, around the turn of the 20th century, a favorite playground of America's wealthiest families--the Rockefellers, Vanderbilts, Morgans, Pulitzers, Marshall Fields, Astors, and Goulds. Today, everyone is invited to explore and enjoy these islands, with accessible hotels, beach rentals, and campgrounds.
Stephen Foster State Park, Fargo
If it's exciting, ecological adventure you're after, take a trip to the Okefenokee Swamp at the tip of southeast Georgia. Stephen Foster State Park is the primary entrance to this legendary swamp, which is one of Georgia's seven natural wonders. Lacy Spanish moss, waving from the branches of live oak trees, reflects off the pitch-black swamp waters, and the wildlife--alligators, turtles, raccoons, deer, bears, herons, ibis, and dozens of other species--call this 402,000-acre refuge home.
Georgia's State Parks & Historic Sites have stepped up the game to make facilities and programs accessible to everyone. The park offers accessible cottages, campsites, fishing piers, picnic areas, and a half-mile, wheelchair-accessible nature trail. Because degrees of accessibility vary among the parks, visitors should call the park ahead of time to ensure their needs can be met. Overnight guests should be specific about needs when making reservations. Another great wheelchair accessible place Georgia has to offer!
Blue Ridge Mountains, North Georgia
The Peach State's Blue Ridge Mountains are welcoming and wonderful any time of year, but autumn and apple season make this part of the state come alive. You'll find plenty of wheelchair-accessible cabin rentals available, and the views are a feast for the eyes. A quaint, small town, Blue Ridge, GA was once considered an elite health resort because of its pure mineral waters. Today, Blue Ridge features eclectic shopping, antique stores, art galleries, a wide range of dining, and it's the place you can pick up the Blue Ridge Scenic Railway.
The train winds alongside the beautiful Toccoa River with one stop in the twin border towns of McCaysville, Georgia and Copperhill, Tennessee. The train has vintage rail cars with limited accessible seating, including an open car gondola (Fontana), which is equipped with a hydraulic lift for wheelchair boarding and deboarding assistance, on the Bryson City Nantahala Gorge Excursion. Just a mile-and-a-half from downtown Blue Ridge and open year-round is the fully accessible, famous Mercier Apple House--explore the orchards, fill up on fried apple pies, apple cider, jellies, butters, preserves and baked goods, and take home a variety of amazing apples and other fruit.
CNN Studio/Olympic Park
Here's some good news! You can take a one-hour studio tour of CNN's global headquarters in downtown Atlanta. Inside CNN Atlanta offers a wheelchair-accessible, behind-the-scenes view of the international news giant.
The 55-minute tour descends eight flights of stairs, and elevator-assisted tours are available. News flash! These tours sell out quickly so reservations are highly recommended. Call at least 72 hours in advance to make your reservations.
Just across the street from CNN Center is Atlanta's 21-acre Centennial Olympic Park--a tribute to the 1996 Summer Olympic Games. Besides the ever-spouting Fountain of Rings (four shows a day, 365 days a year), the park hosts several pop music concerts during the summer, and the Georgia Aquarium and the World of Coca-Cola are in the same neighborhood! What a day you'll have!
Chattahoochee River Walk, Columbus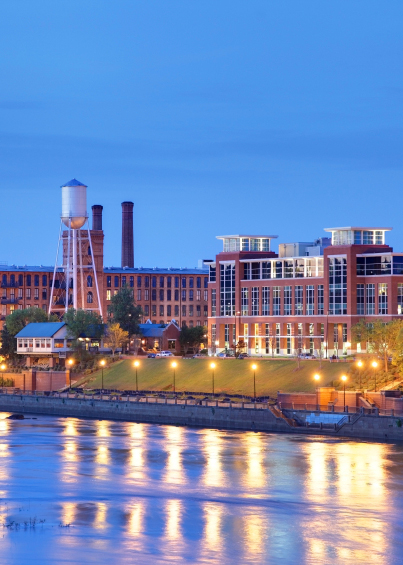 The Chattahoochee River Walk is a 22-mile walking and biking area along the Chattahoochee River in Columbus, GA, which is about 90 minutes southwest of Atlanta. The trail is paved with either asphalt, concrete, or brick. Columbus is another of Georgia's picturesque locales, with charming homes along with lots of cool shops and restaurants. When you order a soft drink in one of the restaurants, be sure to order a Coke. After all, Columbus was the longtime home to John Pemberton, who developed the formula for Coca-Cola.
Speaking of Coke, the handicap-accessible Coca-Cola Space Science Center, with its Omnisphere Theater for special shows, the Mead Observatory for stargazing, and the Challenger Center--filled with awesome, space-related interactivity--is waiting for you on the campus of Columbus State University. Wheelchair travel in Georgia just keeps going!
Little Five Points, Atlanta
Many owners of wheelchair vans become free spirits who love to travel, and Atlanta has a cool corner of the city as welcoming to the free-spirited lifestyle as New York's Greenwich Village or San Francisco's Haight-Ashbury. Endearingly known as Little Five Points (lil' 5 or L5P), this area of the city dates back to the late 1800s, becoming an active merchant community by the mid-1950s, and eventually evolving into the offbeat, hip locale that attracts lots of Atlantans and out-of-state visitors every day, not to mention celebrities who are in town filming TV shows and movies (Georgia is one of the top five production destinations in the country), or performing at one of Atlanta's many concert and theater venues.
L5P, with its eclectic restaurants and far-out specialty stores, is small enough to completely explore in a day. It's called Little Five Points because five distinct streets come together at one intersection, creating a compact, bustling crossroads of diverse humanity--a great place to people-watch and head home with some unique shopping bargains and interesting stories!
Now that Georgia's on your mind, y'all can plan your visit and discover for yourself that Southern Hospitality is alive, well, and waiting for you!
Wheelchair Accessible Vehicles
2011
USED Volkswagen Routan SE
NEW AMS Legend Conversion
$29,995 $30,690
---
Stock #:

766798T

Mileage:

85,285 Miles

Ramp/Lift:

Side Entry Bi-Fold Pwr

Features:

Backup Camera, DVD Player, 3YR/36K Conv Wrty, Driver Pwr. Seat Base
2017
USED Dodge Grand Caravan SXT
NEW AMS Legend Conversion
$39,495 $39,995
---
Stock #:

558063

Mileage:

22,698 Miles

Ramp/Lift:

Side Entry Bi-Fold Pwr

Features:

3YR/36K Conv Wrty, Driver Pwr. Seat Base
2016
USED Dodge Grand Caravan SXT
NEW AMS Edge II Conversion
$33,495 $33,995
---
Stock #:

180968T

Mileage:

39,677 Miles

Ramp/Lift:

Rear Entry Long

Features:

3YR/36K Conv Wrty, Driver Pwr. Seat Base, ADA Compliant
---