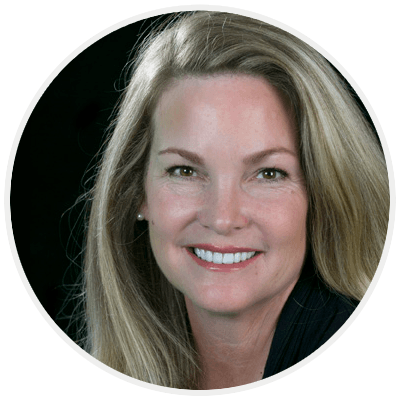 Get Your Questions Answered
Our mobility consultants are ready to help you through your accessible vehicle purchase process with professional advice and expertise. Contact us today and start living free.
View Our Inventory
Contact AMS Vans Sales Department
Is A Kneeling System Necessary?
What Is a Kneeling System?
Before you can decide if a kneeling system is right for your family or business, you need to know what this system does. A kneeling system lowers the rear suspension of the vehicle to decrease the incline of a wheelchair ramp or to fall flush with a curb. While kneeling systems are crucial to some wheelchair drivers and manual wheelchair users, they can be expensive and unreliable for people who do not need them.
What Is Wrong with Kneeling Systems?
Kneeling systems can be expensive! Installing a kneeling system in your wheelchair accessible vehicle can add thousands onto your handicap van conversion price. With normal wear and tear throughout the years, kneeling systems often become unreliable and are expensive to buy or install. In addition, servicing these kneeling systems can be difficult and pricey. At AMS, there is no kneeling system to break down. We have found that wheelchair vans without kneeling systems are much more reliable than those that have them.
What Makes the AMS Handicap Van Conversion Different?
AMS increases their wheelchair ramp length an additional 4 inches. This decreases the incline of the wheelchair ramp itself, making it easier for a power wheelchair, scooter, or caregiver to guide a manual wheelchair up the ramp and into the wheelchair seating area of the handicap van. Because of the decreased incline, there is no need for an expensive kneeling system installed in the AMS conversion. The decreased incline also helps when exiting the accessible minivan, allowing more control of the chair when guiding it out of the van.
Who Is Right for an AMS Conversion?
Wheelchair users in powered wheelchairs, mobility scooters, or those in manual chairs traveling with someone are great fits for an AMS conversion van. The motor on your power wheelchair will easily master the decreased incline of our ramp vans without any assistance. Manual wheelchairs work easily with the extended ramp when there is a caregiver traveling with the person. Alternate adaptive solutions like a "power pull" crank system, or "magic wheels" can be helpful going the ramp with little effort.
Who Is Not Right for an AMS Conversion and Needs a Kneeling System?
Our goal is to assist every type of mobility impairment, but we are not the perfect match for every need. We are candid about which wheelchair users we can assist and those we cannot.
For those in manual chairs that wish to travel independently from their wheelchair, an AMS conversion may not be the best mobility solution. Exceptions to this are manual wheelchair users that travel with a caregiver, wheelchairs with "magic wheels" that master inclines easier than standard wheelchair wheels, or those with a "power pull" system (a crank and wire system that pulls the wheelchair user up into the vehicle.) If you fall into any of those categories, an AMS Conversion may be right for you. We can save you thousands by eliminating the need for a kneeling system.
AMS Vans, Inc. knows that not everyone is right for our handicap van conversions, and we would never sell you an AMS wheelchair van if it weren't the right fit for your home or office. We'll give you straightforward, honest information that will guide you to the perfect wheelchair accessible van, regardless of whether that mobility van was manufactured by AMS.
While a van with a kneeling system serves a specific group of those with disabilities, many qualify for an AMS wheelchair accessible van. The AMS conversion doesn't require a kneeling system due to the extended ramp with decreased incline. Call one of our mobility consultants today at 800-775-8267 to see if you're a good fit for an AMS conversion van.
Wheelchair Accessible Vehicles
2011
USED Toyota Sienna LE
NEW AMS Vans Exodus Conversion
$27,495 $28,190
---
Stock #:

125021T

Mileage:

87,801 Miles

Ramp/Lift:

Rear Entry Short

Features:

Backup Camera, 3YR/36K Conv Wrty, Driver Pwr. Seat Base, ADA Compliant
2014
USED Toyota Sienna LE
NEW AMS Vans Genesis Conversion
$39,495 $40,995
---
Stock #:

490347

Mileage:

65,977 Miles

Ramp/Lift:

Side Entry In-Floor Pwr

Features:

Backup Camera, Bluetooth, 3YR/36K Conv Wrty, Driver Pwr. Seat Base, ADA Compliant
2011
USED Toyota Sienna LE
NEW AMS Vans Exodus Conversion
$24,995 $25,995
---
Stock #:

116785

Mileage:

128,553 Miles

Ramp/Lift:

Rear Entry Short

Features:

3YR/36K Conv Wrty, Driver Pwr. Seat Base, ADA Compliant
---